Song calling Theresa May a 'liar' reaches number 3 in iTunes charts
Radio stations are refusing to play it.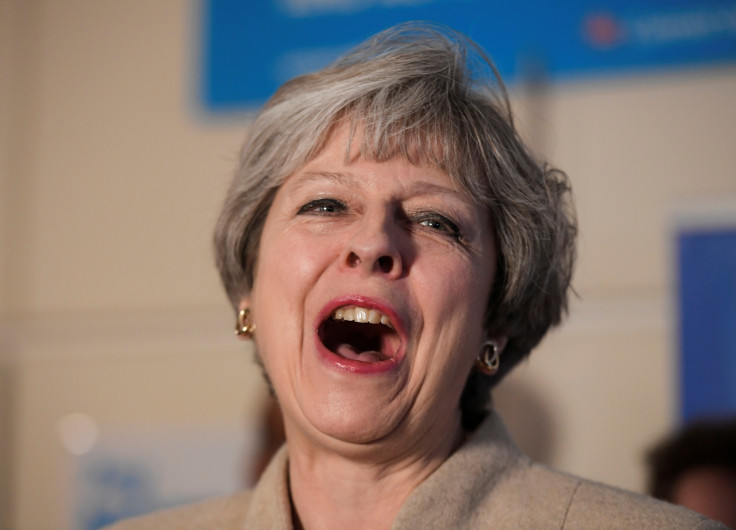 A song accusing Prime Minister Theresa May of being a "liar" has reached the Top 10 of the iTunes music download chart.
Performed by London-based Captain Ska, the song titled "Liar Liar" features excerpts from speeches and interviews by the Conservative Party leader, which are placed adjacent to facts pointing to the contrary.
One example features May saying that she has a vision for Britain that works for everyone, not just the privileged few, with statistics shown in the video stating that 3.7m children in the UK currently live in poverty.
The Reggae-themed song then breaks into chorus with the words: "She's a liar, liar...you can't trust her, no no no no."
One lyric says: "We all know politicians like telling lies. Big ones, small ones, porky pies".
It has reached number three in the iTunes chart – outperforming stars including Rita Ora, Harry Styles and Miley Cyrus – but several radio stations including Capital FM and Heart have reportedly refused to play the song.
Jake, from Captain Ska, released a statement calling for an explanation why the song was not played like any other.
"This can only be seen as an attempt by the media owners to undermine public opinion," he said.
"Thousands of people have downloaded this track and we demand that it is aired as any other song would be."
"We've written 'Liar Liar GE2017' for this general election because we want to do all we can to expose the horrific effects Tory policy has had on ordinary people," Jake said.
"We're sick of her and her party of millionaires privatising and cutting our public services while the rest of the country faces deteriorating living standards and poverty.

© Copyright IBTimes 2023. All rights reserved.