Sons Of Anarchy (SOA) fans are elated after Kurt Sutter shared the news of a spin-off on his Twitter account. The show will air on FX but the cast for the show is yet to be decided as the SOA show creator is still working on the plot.
On 26 April, Sutter spilled the beans about the highly-anticipated series and said the Mayans would be the center of the plot, which will be dark but beautiful.
"Mayans MC spinoff just got one step closer. I'm very excited about this story. Dark and beautiful," he wrote in his Twitter post.
With the announcement, many fans are thinking that Charlie Hunnam, who played the lead protagonist Jax Teller in SOA, should return to the upcoming biker drama to reprise his role.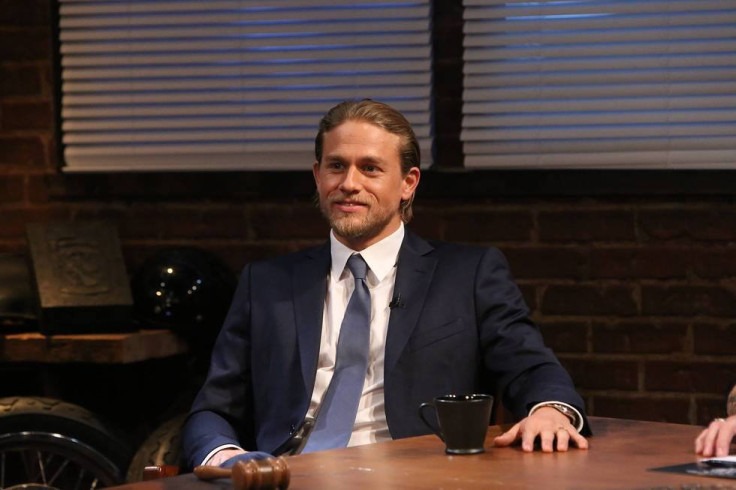 Though, Sutter and the network FX are silent about the casting details, the possibilities of Hunnam returning cannot be denied if the Mayan spin-off will narrate the events that happened prior to SOA. A sequel will, however, kill the fans' dreams of seeing their beloved Jax roaming in and around the fictional city of Charming, as he died in the series finale.
Based on the Mayan motorcycle club, a rival to Jax's SAMCRO, the show will narrate the story of Marcus Álvarez and his crew. Sutter had previously denied that he will not base the story anywhere near Charming but that doesn't mean that there won't be any movements from the SAMCRO gang. However, he has hinted at "ironic crossover with familiar characters" as the series progresses further.
FX and Sutter are yet to declare more updates on the casting, location and the scooting schedule.