Sony cyberattack may have inspired Russian hackers to target US election, top House Intel Democrat says
'Unless we establish some kind of deterrent, this is going to be unending,' Adam Schiff said.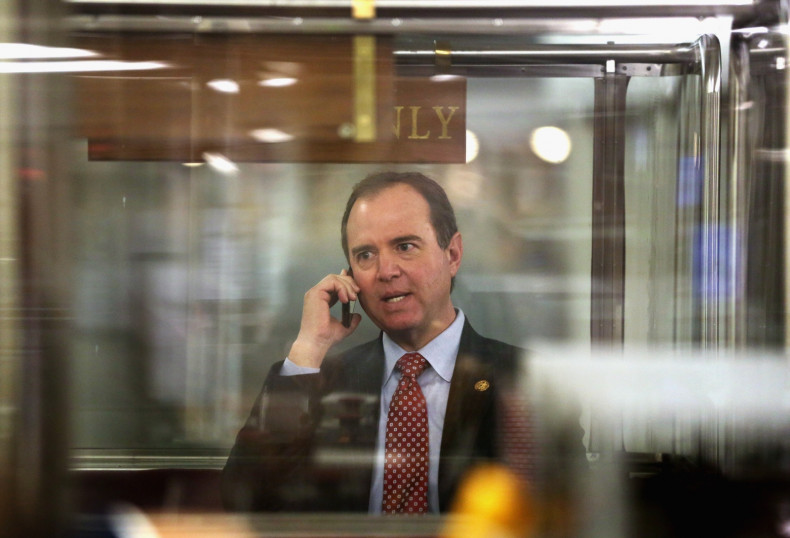 The United States' reluctance to strongly retaliate against North Korea for the bruising cyberattack against Sony Pictures in 2014 may have helped inspire the alleged Russian hackers who targeted the recent US election, a senior House Democrat said on Tuesday (6 November). Speaking at a press breakfast hosted by the Christian Science Monitor, Representative Adam Schiff, the top Democrat on the House Intelligence Committee, said the cybercriminals may have figured they could carry out the attacks without fear of possible consequences.
The Obama administration formally accused North Korea in December 2014 for the Sony hack and vowed a US response. However, "Russia may have concluded that they could hack American institutions and there'd be no price to pay," Schiff said, Reuters reports.
Schiff also recommended that Washington partner with European allies to impose economic sanctions on Russia.
Washington formally accused Moscow in October of orchestrating the recent cyberattacks against the Democratic National Committee and various other political organisations in an attempt to meddle in the US presidential election. However, the Kremlin dismissed the allegations as campaign rhetoric.
On Tuesday, top House Democrats, including Schiff, wrote to President Barack Obama urging the White House to share classified information on the alleged Russian hacking with Congress.
"We are deeply concerned by Russian efforts to undermine, interfere with, and even influence the outcome of our recent election," the Democrats wrote. "This Russian malfeasance is not confined to us, but extends to our allies, our alliances and to democratic institutions around the world.
"The integrity of democracy must never be in question, and we are gravely concerned that Russia may have succeeded in weakening Americans' trust in our electoral institutions through their cyber activity, which may also include sponsoring disclosures through WikiLeaks and other venues, and the production and distribution of fake news stories."
The signatories also asked for a classified briefing regarding "Russian entities' hacking of American political organisations; hacking and strategic release of emails from campaign officials; the WikiLeaks disclosures; fake news stories produced and distributed with the intent to mislead American voters; and any other Russian or Russian-related interference or involvement in our recent election."
The letter was signed by Schiff, Democratic Whip Steny Hoyer, and top Democrats on the Foreign Affairs, Homeland Security, Judiciary, Oversight and Armed Services committees.
The Democrats will announce legislation on Wednesday requesting an official investigation to look into and address the recent Russian cyberattacks during the course of the election campaign season, CNN reports.
"Unless we establish some kind of deterrent, this is going to be unending," Schiff said.
Director of National Intelligence James Clapper recently asked Congress to drop a provision in an upcoming intelligence bill that would create a committee to tackle alleged Russian efforts to deploy covert influence in other countries, Reuters reported last week. Clapper said that parts of the bill "go well beyond oversight and into micromanagement" of the intelligence community.
Hillary Clinton's campaign blamed Russia for the hacks and steady leaking of damaging emails from chairman John Podesta's account and accused President Vladimir Putin of trying to sway the election outcome in favour of Donald Trump. During the election season, President-elect Trump said he doubted US intelligence agencies' conclusion that Russia has been interfering with the US election process.
"It could be Russia, but it could also be China. It could also be lots of other people," Trump said during the first presidential debate. "It also could be somebody sitting on their bed that weighs 400 pounds."