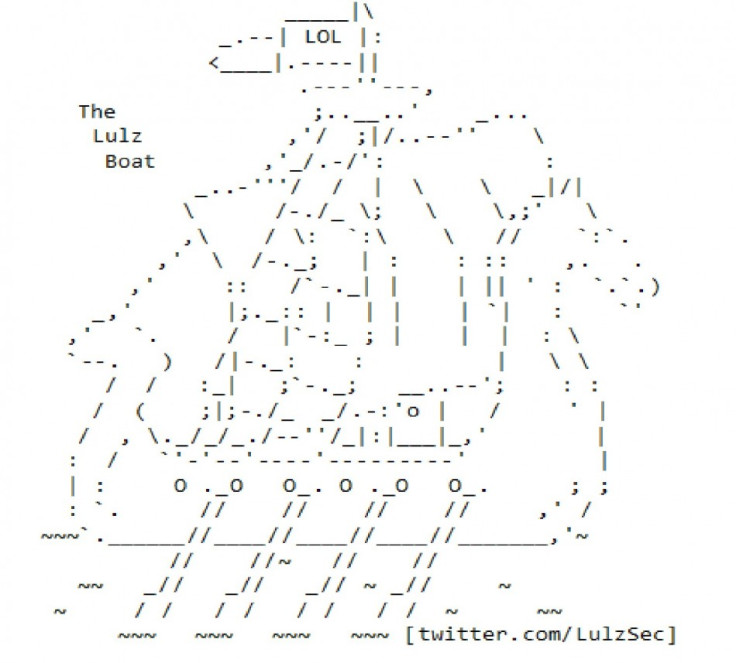 On the same day that Sony Corp. finally managed to restart its PlayStation Store service, a new group of hackers claimed to have successfully bypassed the company's online security, compromising a further one-million Sony customers account information.
The hacking group LulzSec has claimed responsibility for the latest attack. In a post on its Twitter page the group wrote, "1,000,000+ unencrypted users, unencrypted admin accounts, government and military passwords saved in plaintext. #PSN compromised. @Sony".
Since the attack the group has posted images and text files of the data it reportedly stole. The files included information regarding the names, birth dates, addresses, emails, phone numbers and passwords of users who entered Sony competitions run by its Pictures Entertainment Website.
The group cited its reason for the attack as to demonstrate the inherent weakness of Sony's security. In a subsequent release entitled "Sownage" the group wrote:
"Our goal here is not to come across as master hackers, hence what we're about to reveal: SonyPictures.com was owned by a very simple SQL injection, one of the most primitive and common vulnerabilities, as we should all know by now.
"From a single injection, we accessed EVERYTHING. Why do you put such faith in a company that allows itself to become open to these simple attacks?"
The post continued, "What's worse is that every bit of data we took wasn't encrypted. Sony stored over 1,000,000 passwords of its customers in plaintext, which means it's just a matter of taking it. This is disgraceful and insecure: they were asking for it."
The attack is not the first the group has claimed responsibility for. To date LulzSec has claimed successful cyber attacks on PBS Television and Fox.com.
The cyber attack is the latest in what seems to be a growing trend. Already as well as Sony, two other big name games developers have reported similar attacks.
The high-end security firms RSA Security and L-3 Communications which both provide support to numerous companies and government agencies have also recently been targeted.
Worse still, today the recent attack on Google's Gmail service has led to questions pertaining to a possible security breach on the U.S. Government's White House networks.
The latest hack from LulzSec comes just after Sony managed to finally restore full PSN service early yesterday morning.
The service was deactivated after an earlier successful cyber attack which compromised up to 100 million PSN users account information, forced the company to deactivate the network.
Already having suffered an estimated $177 million loss as a result of the first hack, since news broke on its latest possible security breach Sony share prices have once again fallen.
Reuters has issued a subsequent report claiming to have verified the information posted by LulzSec as authentic.
Sony has issued a statement reporting that it is currently investigating LulzSec's claims.