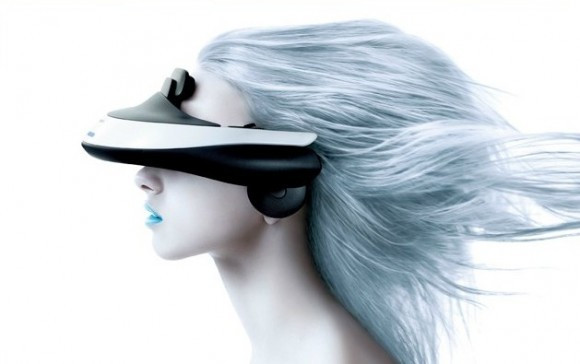 Following earlier reports in July, Sony has confirmed that it will be releasing its rumoured head-mounted 3D display visor in the fourth quarter of 2011.
Named the Sony HMZ-T1, the visor will be a head-mounted display packing two 1280 x 720 OLED panels capable of 3D graphics. The display will reportedly offer the equivalent viewing experience of a 750-inch screen watched from 20 metres away.
According to Sony the visor is intended to work with several devices and will house an HDMI input allowing it to be used with Blu-Ray media players, PCs and games consoles -- like the company's flagship PlayStation 3.
Reports suggest that the device will be available in Japan Nov. 11 for around 60,000 yen (£480). Sony is yet to release any further information regarding the device's European release date, though reports from MSN News have suggested Sony plans to have the device ready by Christmas.
Previous PS3 Claims
The HMZ-T1 had appeared before during 2011's E3. During the expo a SCEE group studio manager allegedly reported that Sony was in the process of researching ways to create virtual-reality games designed for the visor.
"We've also got a new head-mounted display that we showed at CES that can produce really great quality 3D and a very immersive experience for games. The head-mounted display has twin-OLED screens; very high quality. At the moment it's just a head-mounted display; the head isn't being tracked -- but that's something we're doing R&D on.
"We're working with a couple of games at Sony that are experimenting with virtual-reality-type experiences," commented the manager to GameSpot.
Sony are yet to confirm the authenticity of the manager's comments.