Sony's Xperia range has been expanded with the 10.1 Tablet Z, the world's thinnest and lightest 10in tablet.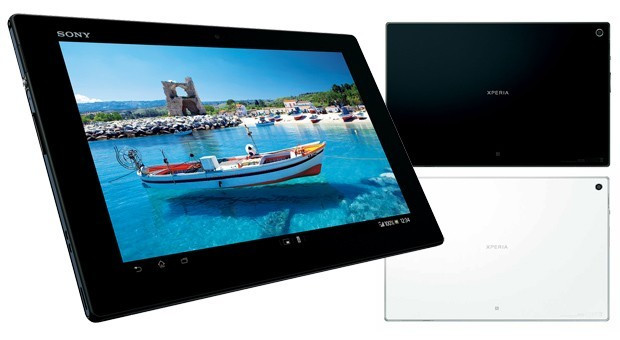 Coming just two weeks after Sony launched the Xperia Z, its flagship smartphone at CES 2013, the much-leaked tablet from Sony has been officially unveiled in its native Japan.
The Xperia Tablet Z is the follow up to last year's Tablet S, which failed to sell in big numbers, as Sony looks to cash inon the burgeoning demand for tablets.
The Tablet Z will feature a high resolution 10.1in display (1920 x 1200) which will also come with Sony's Mobile Bravia technology - just like its latest smartphone.
The Tablet Z also shares a couple of other features with the new phone as it is both dust and water proof. The Tablet Z is just 6.9mm thin, making it significantly slimmer than the iPad 4 (9.4mm), Google Nexus 10 (8.9mm) and even the 7in iPad mini (7.4mm).
Along with being the thinnest 10in tablet, the Xperia Tablet Z also manages to take the title of lightest 10in tablet at just 495g, compared to 662g for the iPad 4.
The tablet will run Android 4.1 and will be powered by a Qualcomm Snapdragon chip, featuring a 1.5GHz quad-core processor paired with 2GB of RAM. In terms of storage you wil get 32GB built-in, and this will be expandable using a microSD card slot.
One touch
Sony played up its 'one-touch' NFC technology at its CES press conference, and like the smartphone, the Tablet Z will feature this technology. It will allow you to pair your tablet with other Sony home entertainment devices like TVs and speakers, letting you share content easily.
While taking photos with a tablet may not be something everyone wants to do, Sony has included a high-quality 8 megapixel Exmor R sensor on the rear of the Tablet Z, which has been enhanced for optimising low-light situations.
The tablets will be available in black or white, but so far the company has only announced availability in Japan - and even there it hasn't announced a release date or pricing.
Sony is trying hard to grab a significant slice of the very lucrative smartphone and tablet markets, but it is facing a lot of competition - from Apple and Samsung in particular.
With the launch of the Xperia Z and Xperia Tablet Z it is clear that Sony is hoping to build the brand to challenge the iDevices from Apple and the Galaxy range of smartphones and tablets from Samsung.
Sony has been struggling of late, but at CES earlier this month, the company's CEO Kaz Hirai reiterated his promise to focus on consumer devices in order to get Sony back to the top of the technology tree.
Sony looks to be in a unique position to offer the hardware and the content to its customers, with its combination of TV, smartphone and tablet business along with its music label and film studio promising a powerful offering.
However it has been unable to make that combination work effectively so far, meaning consumers have looked elsewhere for their phones and tablets.