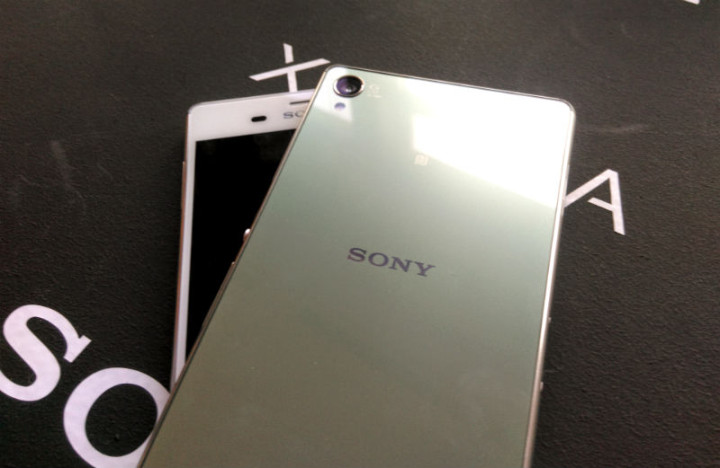 Sony Xperia Z3: Hands-On Review
Sony has updated it flagship smartphone just six months after it launched the Xperia Z2, with the company saying it wants to bring new experiences to customers with the Xperia Z3.
The new Xperia Z3 series, which also includes the Z3 Compact smartphone and new 8in Z3 Tablet Compact, promises to build on the success of previous devices with better battery life, superior low light photography and the ability to play PlayStation 4 games on mobile devices for the first time.
The flagship Xperia Z3 was launched officially at the IFA trade show in Germany this week but ahead of the launch I managed to get a look at the new phone from Sony.
---
Xperia Z3: Design
---
The Xperia Z3 is not too much different to look at than the Xperia Z2. The same fully-flat OmniBalance design language to here to see, but Sony has made one significant addition with the inclusion of nylon/rubber corners which are designed to prevent the phone's glass covering from shattering if it is dropped - something we haven't tested the benefit of.

The Xperia Z3 is ever so slightly thinner and 10g lighter than the Xperia Z2 and will come in copper and silver/green options as well as the traditional black and white.
Just as with pretty much all Sony smartphones these days, the Z3 is also fully dust and water proof - a feature many competitors are now copying.
Sony has not done much to the design of its latest smartphone, but it didn't need to as this is a very attractive looking device with the silver/green option in particular being very fetching.
---
Xperia Z3: Screen
---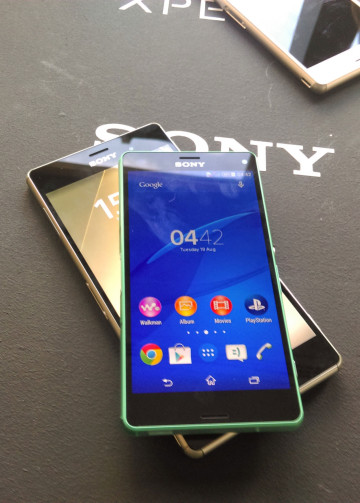 LG may have gone down the 2K route with its G3 smartphone, but Sony doesn't feel the need to do so. Instead it has stuck with the same 5.2in screen with a 1920 x 1080 resolution (pixel density of 423 pixels per inch) as we got on the Z2.
Sony told me it didn't think it was necessary to make the screen resolution higher as it didn't think customers would notice and it would damage battery life. Sony claims the screen as it is, is the brightest of any smartphone screen on the market with a 600 candela rating.
I couldn't put this to the test in the brief period I had with the phone, but just like the Xperia Z2, the screen on the Z3 is crisp and sharp, with really good colour reproduction.
---
Xperia Z3: Hardware
---
Sony has put an updated Snapdragon 801 processor running at 2.5GHz in the Xperia Z3 along with a huge 3GB of RAM. As with the Z2, the phone comes with just 16GB of internal storage, but features a microSD card slot which allows up to 128GB of extra storage.
One of the big claims Sony is making about the Z3 is that its battery will be able to last for a full two days of typical use, up from 1.4 days on the Xperia Z2.
Again this is clearly not something we have been able to test, but Sony says that new screen memory technology along with a tweaked processor has allowed them improve power efficiency.
---
Xperia Z3: Camera
---
The Sony Xperia Z3 features the same 20.7 megapixel sensor as seen on the Xperia Z2, but Sony has made a number of changes elsewhere to improve low light performance.
The Z3 is the first smartphone to have an ISO level of 12,800 which is what you would expect to find in one of Sony's mid-to-high range of Cybershot cameras.
The camera also features a new 25mm lens which will allow for wider shots to be taken and video capture has also been improved to allow for more steady shots even when on the move.
All these features worked with relative success in the brief testing I carried out, but will need to be tested fully before their real value is decided.
Addressing the over-heating issue the Z2 suffered from when shooting 4K video (something also available on the Z3) Sony said that it recommended only shooting such footage for no more than two minutes at a time.
---
Xperia Z3: Software and Gaming
---
Sony will launch the Xperia Z3 with Android 4.4 (KitKat) which will be overlaid by the company's own software UI, which promotes Sony's content stores.
It would have been nice to see Android L coming to the Xperia Z3 range but we'll have to wait a few more months for that.
The big update here is the ability to play PS4 games - something which will be exclusive to the Z3 range of devices for a while at least.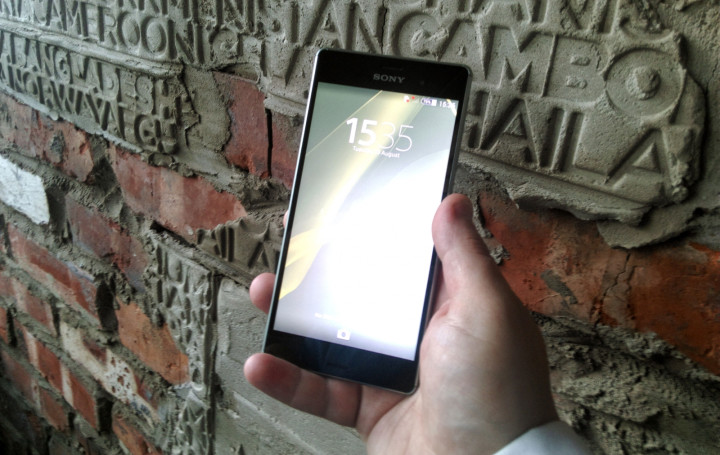 A feature already available on the PS Vita handheld consoles, the system will allow you stream PS4 games to your Xperia Z3 and play them away from your console.
While playing games remotely is theoretically possible, Sony is suggesting that the system is only used when on the same Wi-Fi network as your PS4.
Games can be controlled by a new PS4 controller which includes an expandable clasp into which you clamp your phone/tablet.
While all the processing power is done in your console, the system will significantly drain your phone's battery life Sony warned.
---
Xperia Z3: Price and Release Date
---
The Xperia Z3 will go on sale in early October in the UK Sony said, but it wouldn't give a specific price for the phone.
However as this is a flagship device it will likely go on sale at around the same level as the Xperia Z2, which means you will be looking at an outlay of about £600 if you want to buy the phone outright.
---
Xperia Z3: Verdict
---
Sony has launched four Xperia Z flagship smartphones in under 24 months, each of which has been an iteration of the previous model.
The company says this release cycle is likely unsustainable in the long run, but for the moment wants to being new experiences to its customers as soon as possible.
The Xperia Z3 is another really nice phone from Sony but aside from the ability to play PS4 games on your phone and slightly better battery life, I'm not sure what it offers over the Xperia Z2 - which will now be on sale for a lot less.