Soros-backed NGOs in Hungary are not a de facto opposition, says PM Viktor Orban spokesman
PM spokesman Zoltan Kovacs tells IBTimes UK that NGOs must follow the same rules as political parties.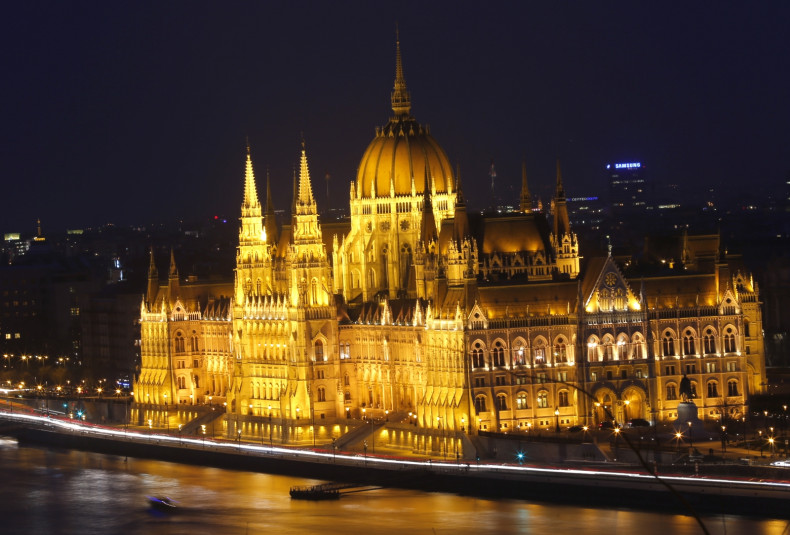 Non-governmental organisations in Hungary like those funded by the billionaire financier George Soros should be as "transparent" as political parties and should not act as a de facto political opposition, a spokesman for the country's prime minister told IBTimes UK.
The warning comes as civil society groups in the central European nation say they are victims of a crackdown that they fear will get tougher.
Viktor Orbán has been under fire from rights groups and the European Union for curbing media freedoms and curtailing the activities of NGOs. The vice president of his ruling Fidesz party, Szilárd Németh, had said in January that his government wanted to "sweep out" Soros-funded NGOs.
Orban's spokesman, Zoltán Kovács, said that in the next parliamentary session Budapest wanted to ensure that foreign-backed NGOs clarified where their funding came from, although he would not confirm if that would mean that the groups would have to declare their assets. The issue is due to be debated by lawmakers in April.
"'Sweeping out' is not a word we would use against anyone. Rules or regulations can be introduced only if they apply to everyone.
"If you look at Mr Soros' remarks last autumn, he explicitly announced that he and his organisations, are going to be the political opposition of the Hungarian government," Kovács told IBTimes UK.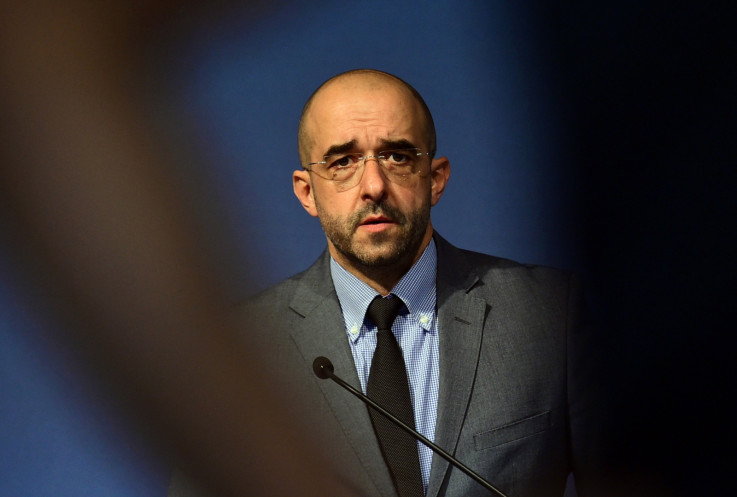 Hungarian government spokesman Zoltan Kovacs
Reuters
"Therefore, if he would like to be engaged in politics, and political decision making, being the opposition, then I am afraid that similar rules should apply as for politicians," he said.
"If civil society requires politics to be transparent, we also require civil society to be transparent, with a special emphasis on funding that comes from abroad.
"For the past couple of decades, many believe that just because they are activists in the field, they have the right to make a decisive influence on decisions.
"Our perception is different. We believe decisions should be made by elected politicians who represented someone, and in that respect that is a fundamental problem with civil society, which is trying to engage with politics and they have not been elected by anyone," Kovács said.
George Soros, 86, was born in Budapest where he has based his liberal Open Society Foundations, which funds around 60 groups in Hungary and many internationally. One of the world's 30 richest people, he is renowned in the UK for his short sale of sterling on Black Wednesday in 1992, which saw him make a $1bn profit. He has helped fund various groups in eastern Europe and was considered a central figure in helping Hungary make the shift from communism in the early 1990s.
Before he became Hungarian prime minister, Viktor Orban himself received a Soros scholarship to go to Oxford University in 1989. But he has become more and more vocal in his criticism of his former benefactor, whom he once said should be "squeezed out".
On the sidelines of the World Economic Forum in Davos in January, Soros told reporters: "I have dedicated my foundations and my life to promoting open society: the current Hungarian government stands for the exact opposite."
The Hungarian Helsinki Committee, a human rights watchdog that receives some Soros funding, also gets money from the EU Commission and the UNHCR for its refugee assistance programme.
The group's co-chair, Marta Pardavi, said that the Hungarian government has not been able to specify what constitutes foreign funding and that it was difficult to see how such sources of funding could be considered "suspicious".
She said that the role of NGOs in Hungary was more important than ever because since 2010, there has been a dismantling of the checks and balances of general public oversight on government power.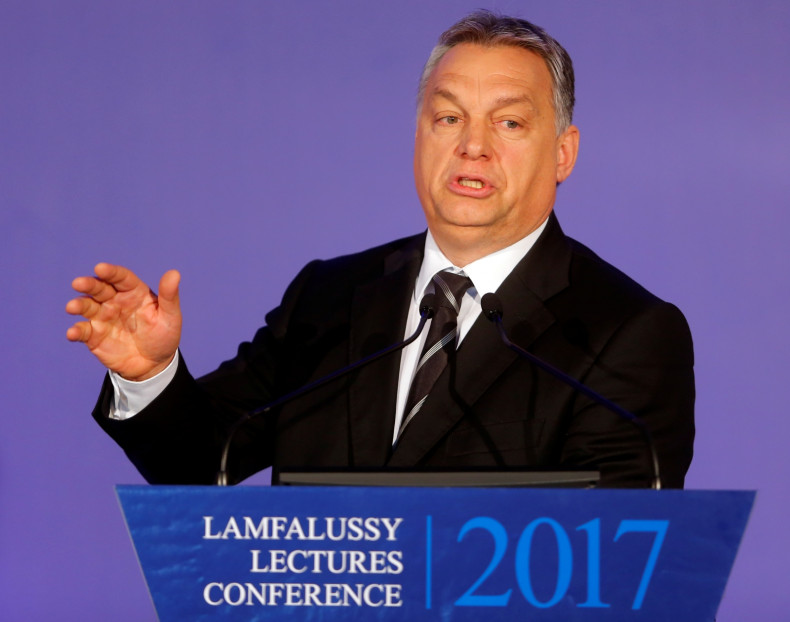 "There is a weakening of the rule of law, independent institutions have been weakened and they are less able to prevent checks on powers as a result of the constitutional changes that the Orban government, with its qualified majority, was able to achieve," she told IBTimes UK.
"We are basically portrayed as unwanted groups that are meddling in politics. The minister of foreign affairs reiterated that since NGOs are not elected by the public, we don't have a right to speak out on public affairs. I find this notion very upsetting, it basically strips individual members of society of their right to freedom of expression. This is clearly against the core values of a democracy," she said.
Peter Kreko, the director of the Budapest-based Political Capital Institute, said the government's views on NGOs would ironically mean that their work would carry more weight internationally.
"Politically, it is highly irrational because these organisations have an important role as a watchdog of the actions of the government but they are not change makers. Attacking the NGOs will result in giving a very bad reputation to the government and I don't think that the benefits exceed the price of such a campaign.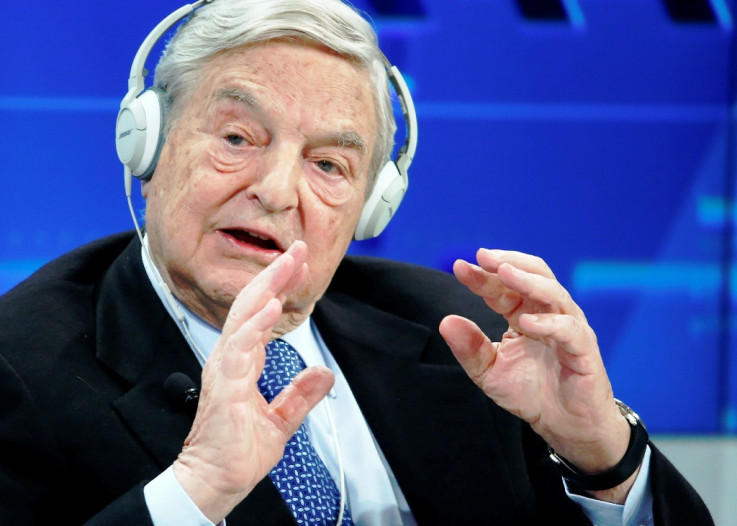 Hungarian-born bilionnaire financier George Soros
Reuters
"It tells you more about the mindset of the government rather than the activities of the organisations," Kreko told IBTimes UK.
The Fidesz party has been in power since 2010, and its anti-immigration rhetoric has captured some of the political ground once held by the far-right Jobbik party.
It opposed Brussels' plans to relocate 160,000 migrants across the EU which would see Hungary host more than 1,200 asylum seekers.
Fidesz balances being critical of the EU – whose membership most Hungarians still support – with its membership of the centre-right European People's Party in Brussels; and it maintains enough distance from the far-right groups like Austria's Freedom Party and France's Front National.
However Orban suffered a setback when only 40% of the population voted in a referendum in October 2016 calling for a rejection of mandatory EU quotas. The low turnout invalidated the ballot, although 98% of those who did vote supported the government's motion.