George Soros says Theresa May 'will not last' and the UK is 'in denial' after Brexit
KEY POINTS
The Hungary-born hedge fund manager said that the UK could re-join the EU 'over a weekend'.
Inflation will lead to declining living standards, warns Soros.
The 'divorce' is going to take a long time, Soros says.
Hungary-born billionaire George Soros has said that he believes Prime Minister Theresa May "will not last" and that Britons are "in denial" after misleading positive economic results since Brexit.
Speaking to Bloomberg TV at the World Economic Forum in Davos, Switzerland, the world's richest hedge fund manager was pessimistic about the UK's commitment to Brexit.
Once dubbed 'the man who broke the Bank of England' following his short-selling of $10bn (£8.1bn) worth of pound sterling during the 1992 Black Wednesday currency crisis, Soros, said that Brexit "was a disaster" to a roomful of guests on 19 January.
Educated at the London School of Econmics (LSE) Soros's words come just days after May delivered her 12-point plan outlining her vision for the UK outside of the EU. And the 86-year-old believes that with a "divided" cabinet, the current PM may not remain in Downing Street for long.
"It is unlikely that Prime Minister May is actually going to remain in power, she has a very divided cabinet and a small majority in parliament," Soros said. "I think she will not last."
In June Soros said that the UK's decision to leave the EU amounted to a "catastrophic scenario" and he has still not changed his mind, despite some economic forecasts reporting a better outlook than expected.
He continued: "At the moment the people in the UK are in denial. Current economic situation is not as bad as it was predicted and they live in hope.
"But as the currency depreciates and inflation will be the driving force that will lead to declining living standards. It is going to take some time but when it does happen they'll realise that they are earning less than before because wages won't rise as fast as the cost of living."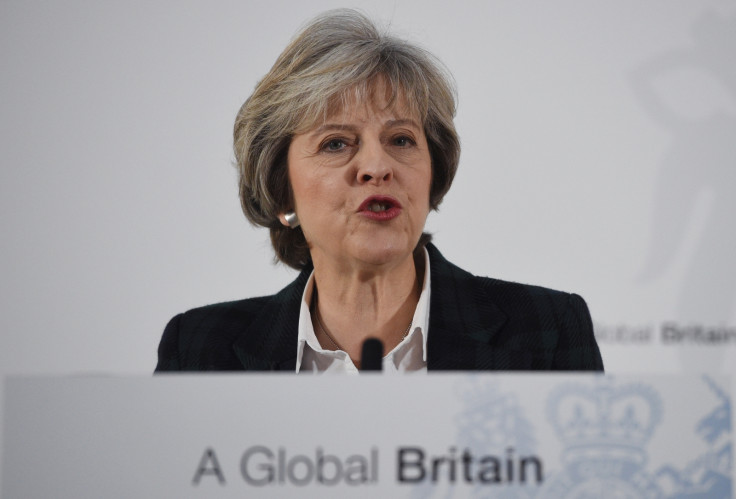 Soros even cast doubt on whether the UK will actually leave the bloc and implied that the UK could leave the bloc on a Friday and re-join on the Monday.
He added: "Divorce is going to take a very long time, much harder to divorce than get married".
Soros moved to the US when he was 26 years old and is considered a liberal thinker so, naturally, his scorn was reserved for President-elect Donald Trump, who is less than 24 hours from his inauguration.
"I personally am convinced that he is going to fail," Soros said. And the failure will "not because of people like me who would like him to fail, but because his ideas that guide him are inherently self-contradictory and the contradictions are already embodied by his advisers."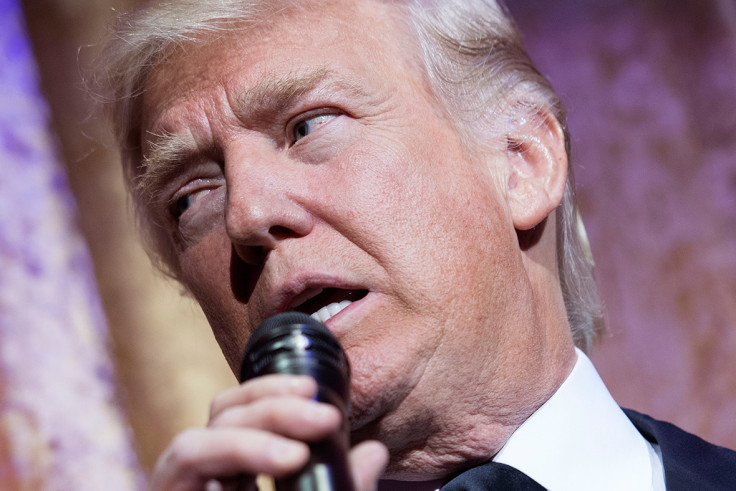 Believing that the property mogul will split the country, Soros added: "Obviously he will divide because he considers that he embodies the will of the people and therefore anybody who disagrees with him is not really part of the people."
The philanthropist added that the relationship between Trump and his Russian counterpart Vladimir Putin had put the US, and Europe, at risk. "Putin has exercised a nefarious influence on Trump," he said.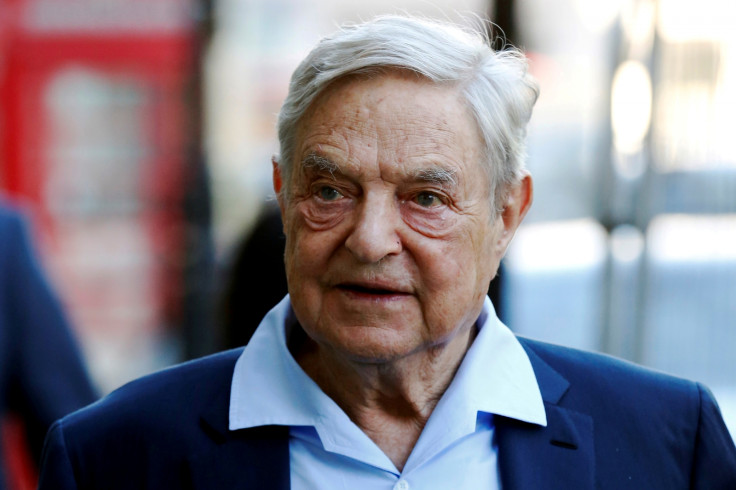 © Copyright IBTimes 2023. All rights reserved.