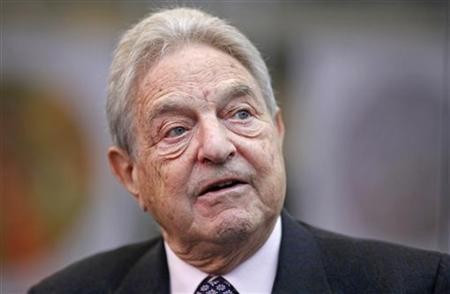 George Soros has won a bid to dismiss a $50m claim by an ex-girlfriend, who alleges that he went back on a promise to buy her a Manhattan flat, but the court has refused to dismiss an assault claim against the billionaire businessman.
Adriana Ferreyr, a former actress from Brazil claimed that Soros' decision to renege on his promise has caused emotional distress, and she believes he should be held accountable for.
Ferreyr told court papers that she and Soros got into a fight when the 83-year old hedge fund manager told her that he had instead bought the condo for his new girlfriend.
Soros allegedly slapped her in the face and grabbed her by the throat before throwing a lamp at her during an argument in 2010 - claims that will be upheld in court.
Police were called but, at the time, no one was arrested.
Regarding the decision to dismiss claims over the broken promise, the appellate decision read; "The facts alleged do not show that [Soros] caused 'unconscionable injury' to [Ferreyr] as a result of any unreasonable reliance she placed on his alleged promises."
The $50m (£30m, €36m) would have barely been a scratch on the surface for Soros, who is worth over $14bn (£8.4bn, €10.2bn), according to Forbes magazine.
Soros told Ferreyr, who he had been dating for several years, that he would be giving the $2m apartment to another of his girlfriends, Tamiko Bolton – who he later married.