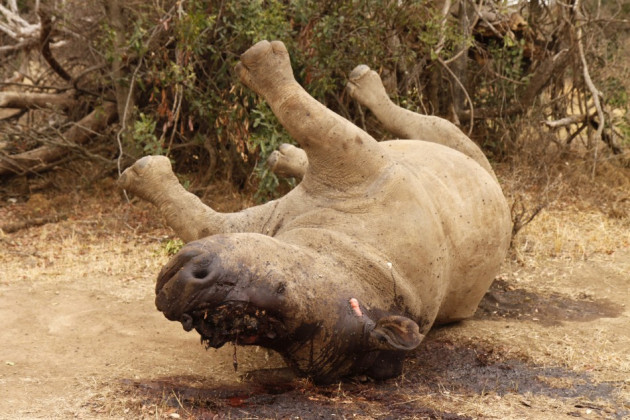 The South African Government is planning to sell around 16,500kg of rhino horn in a bid to curb the illegal trade of the bone.
The Government is backing the legalisation of the trade in a bid to stop poaching - the horns being sold at auction are from rhinos that died of natural causes.
So far this year, 461 rhinos have been poached, with 288 of these being killed at the Kruger National Park.
Demand for their horns is high in China and east Asia, where it is thought they have medicinal benefits, despite being made of the same substance as human fingernails.
"South Africa cannot continue to be held hostage by the syndicates slaughtering our rhinos," water and environmental affairs minister Edna Molewa said.
In a bid to curb the illegal trade, the Department of Water and Environmental Affairs said it has put together a proposal for a one-off sale of the horns.
It will present the proposal at the next Convention on International Trade in Endangered Species of Wild Fauna and Flora, which will be held in South Africa in 2016.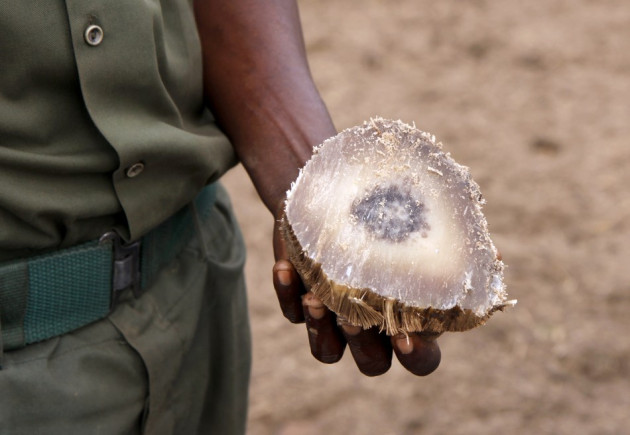 Molewa said South Africa's conservation efforts have, ironically, led to the country being targeted by rhino poaching syndicates. She said the "establishment of a well-regulated international trade" could help to curb rhino poaching.
"We do have the ability to make this scarce resource available without impacting on the species, through the implementation of a regulated trade system," Molewa said.
"In addition, this will assist us in further promoting the conservation of the species and growing the population in South Africa and other range States."
Rhino horn is worth more than gold and at street value, the sale of the stockpile would be worth over 11bn South African Rand (£725m), although it is unlikely to reach this price at auction.
Asked whether the legalisation of the rhino horn trade will stop the black market, Molewa told Times Live: "We do not know what would happen. All of us, as the whole world, we are travelling in uncharted seas. We don't know what is awaiting us there. But we do know that there's a black market we can't manage.
"What we are not able to do is to [continue with] the same thing every day, which is increase the budget of defence, of police, of conservation. Syndicates are also increasing. We are arresting them and doing the same thing every day. We need to devise other means."