A snake which gave guards the slip at Pretoria Zoo in South Africa is still defying hi-tech efforts to locate it.
Staff at the popular family destination are poised to call emergency services as the hunt for the deadly six-foot black mamba continues using infra-red sensor gear.
One bite from the highly poisonous snake can be fatal and zookeepers armed with cameras are carefully examining the roof of an outside building, amid speculation it is hiding there in order to hibernate.
The snake slithered off sometime last week without anybody noticing it was gone. Now, radio phone-in shows in the South African capital city are being saturated by shaken callers describing how dangerous it is.
Zoo boss Craig Allenby moved to quell fears about the fugitive serpent.
"We have extra staff in the public area to ensure extra safety, he said.
"Should something go wrong, the Eugene Marais Hospital is just a call away, and ambulances will be sent out immediately."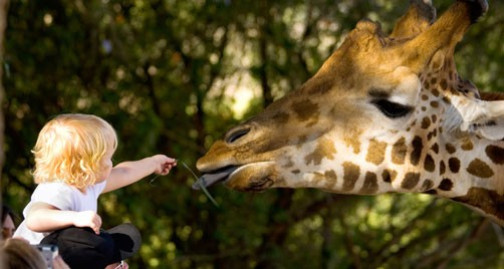 Allenby admitted the adventurous reptile, which is one of the fastest and longest in the world, is likely to be close to visitor areas.
"We strongly believe that the snake is in no service area, where the public usually hang out
"We suspect the snake could have slithered into the roof, but we can't get in there because of the angle and the narrow gap," Allenby said.
"It would have to get through three doors before coming into contact with the public."
Snake expert Prof Graham Alexander warned the snake will unleash its deadly bite if confronted.
"If it feels threatened, there's a good chance that it will attack.
"Their poison is neurotoxic, and a bite can lead to a heart attack within 30 minutes."