South Africa: President Jacob Zuma 'must repay £385,000' for controversial upgrade of home
Zuma, who denied the allegations, is accused of spending £11.5m on upgrading Nkandla home in KwaZulu-Natal.
South Africa's National Treasury has recommended that President Jacob Zuma pay the government R7.8m ($509,000, £385,000) in return for the money spent on non-security upgrades of his private residence Nkandla in the KwaZulu-Natal province.
The move came after the Constitutional Court ruled that the leader and the National Assembly had breached the constitution for failing to repay state funds used to renovate his home.
If the ConCourt agrees with the amount that the Treasury says Zuma must repay, the leader has 45 days to make the payment, which currently represents 3% of the total amount of R246m spent on luxury upgrades of his residence.
The verdict of the ConCourt, the highest court in the country, was welcomed by the opposition parties, which had already urged Zuma to step down following growing discontent and allegations of corruption.
Zuma is at risk of being impeached following the ruling.
Opposition party the Democratic Alliance (DA), welcomed the Treasury's decision, but argued that Zuma should pay the whole amount.
"The president should pay back 100% of the non-security upgrades — previously we determined that amount to be up to 52.9m rand," DA spokesman Mabine Seabe told AFP.
"This sends out a clear message to those involved in corruption, especially those in the [African National Congress] ANC, that you will be held accountable for your actions, even if you are the president."
Zuma is facing mounting pressure, and has been urged to step down following growing discontent and allegations of corruption.
The president is accused, among other things, of having close ties with the controversial Gupta family who are accused of wielding excessive political influence in the country. The Gupta family denies the allegations.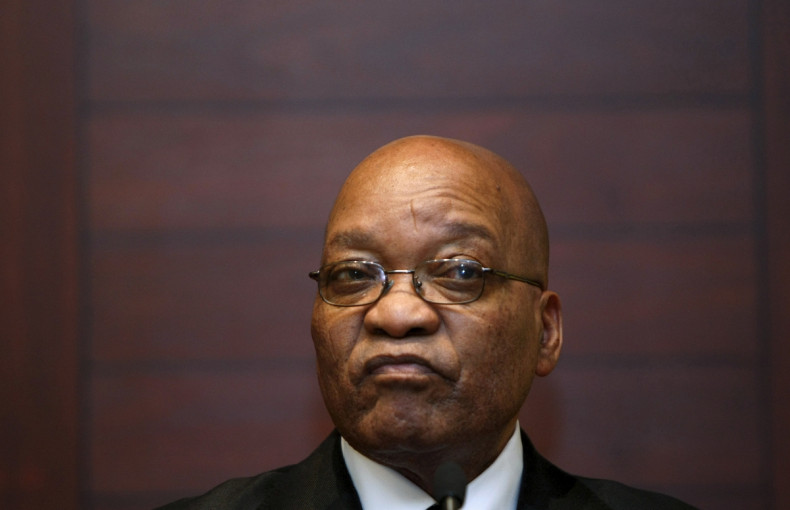 Nkandla ruling
Zuma, who denied the allegations, was accused of spending R246m (£11.5m, $15m) for upgrading his homestead. The upgrades include a swimming pool, cattle enclosure, chicken run and amphitheatre
Opposition parties, the Democratic Alliance and the Economic Freedom Fighters (EFF), brought to the ConCourt two separate cases of misuse of state money
In 2014, the country's anti-corruption body, the Public Protector, ruled that the president had "unduly benefited" from the upgrades, and should pay back the money
TheConCourt ruled Zuma's failure to repay state funds was "inconsistent" with the constitution. it also condemned the ANC-dominated parliament for failing to hold the president accountable