The South African government has said the rape and murder of 17-year-old Anene Booysen marked a "turning point" in the nation's attitude towards violence against women.
Earlier this week, the government launched its 16 Days of Activism Campaign on No Violence against Women in Bredasdorp, where Booysen was raped and disembowelled on a construction site in February.
As part of the campaign, which looks to address policy and legal issues regarding violence against women and to protect and support victims, a trauma centre will be opened in Bredasdorp.
Booysen's death caused widespread protests about violence against women. She had been so badly beaten that the doctors who treated her had to have counselling after her death.
She was found in agony on the building site by a security guard the morning after the attack. A metre of her intestines were protruding from her body and she was covered from head to toe with blood and sand, the court heard at her murder trial. She died a few hours later in hospital.
Johannes Kana, 22, was found guilty of her murder and was sentenced to two life terms.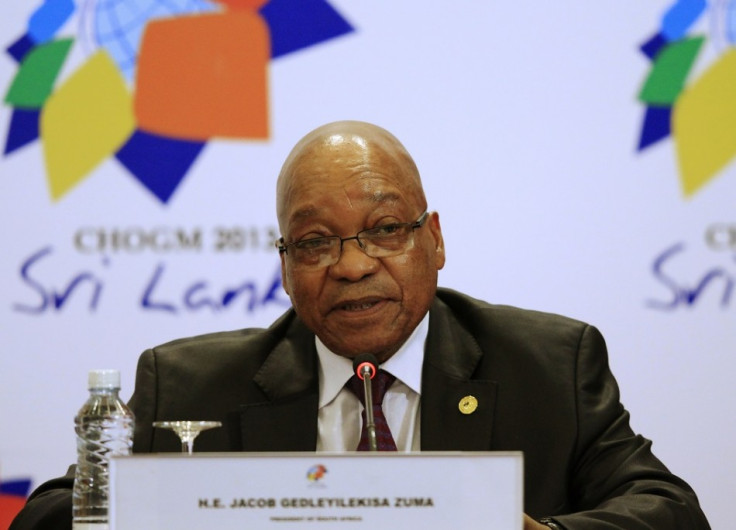 A government statement said more must be done to protect women, pointing out the nation is currently known as the rape capital of the world.
"It has been nine months since the brutal rape and murder of Bredasdorp teenager Anene Booysen caused a nationwide outcry," a government statement said. "The President of the country also mentioned this brutal attack in the State of the Nation Address and clearly requested action against the abuse of our women and children.
"South Africa is labelled by Interpol as the 'rape capital of the world', where it is estimated that a woman is raped every 17 seconds.
"Booysen's case has been heralded as marking a turning-point in the country's attitude towards gender-based violence, and serves as a wake-up call for the country."
The campaign overlaps 25 November, which is officially recognised by the United Nations as the International Day for the Elimination of Violence against Women.
"South Africa has added children in the campaign as there is a growing concern caused by the increasing violence against children which includes muti killings as well as other forms of abuse directed at children in the country," the government said.