South African President Zuma skips anti-apartheid icon Kathrada's funeral to respect family's wishes
Ahmed Kathrada died on 28 March at the age of 87.
South Africa President Jacob Zuma did not attend the funeral ceremony of anti-apartheid activist Ahmed Kathrada on Wednesday (29 March) to comply "with the wishes" of the icon's family.
President Zuma would also not attend a memorial service later this week, a government statement said.
According to reports, the family made the request as they did not want to associate themselves with the scandal-hit leader, who was repeatedly criticised by Kathrada.
The anti-apartheid icon had asked Zuma to resign in 2016 after the country's apex court had ruled that he had violated the constitution by failing to repay government money, which he used to renovate his private rural home in the rural town of Nkandla in KwaZulu-Natal.
He was also found guilty by the court in another corruption over a 1999 arms deal, the BBC reported.
However, Zuma has denied any wrongdoing and refused to resign.
Meanwhile, Ex-President Kgalema Motlanthe, the main speaker at the funeral, repeated Kathrada's call and said that "on a day like this we should not mince our words".
He also read excerpts from the former politician's letter and said that the anti-apartheid veteran was "deeply disturbed by the current failure of post-apartheid politics".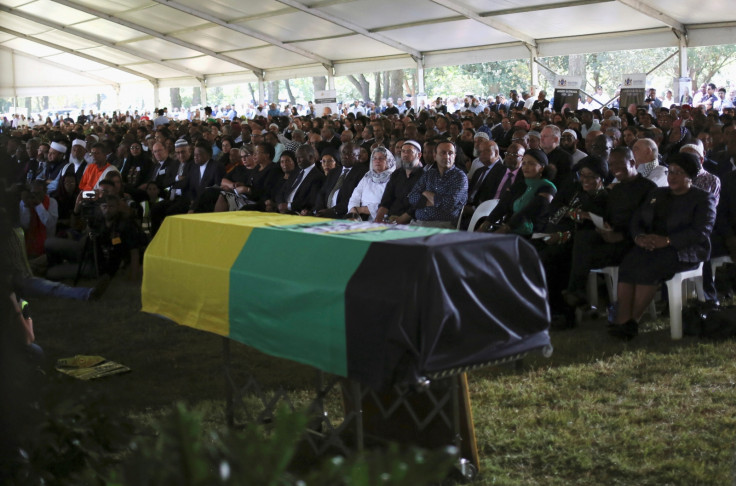 Kathrada was laid to rest in the main city of Johannesburg after he died on Tuesday at the age of 87 following a brain surgery.
Along with Nelson Mandela, Kathrada was awarded life imprisonment and hard labour in 1964 for attempting to overthrow the government by violent means.
© Copyright IBTimes 2023. All rights reserved.