South Africa's veteran anti-apartheid activist Ahmed Kathrada died on Tuesday (28 March). The 87-year-old, who was popular as "Uncle Kathy", breathed his last in a Johannesburg hospital after complications following a brain surgery, his organisation, the Kathrada Foundation, said.
The Foundation said the former politician was admitted earlier in March after a surgery to reduce blood clotting on his brain and added that his condition had worsened rapidly and was "serious" with pneumonia affecting both lungs.
"This is great loss to the ANC, the broader liberation movement and South Africa as a whole. Kathy' was an inspiration to millions in different parts of the world," Neeshan Balton, head of the Ahmed Kathrada Foundation, said in a statement.
Kathrada was an active participant in the fight against the racial injustice of white-minority rule and he was also one of the most senior African National Congress (ANC) leaders to criticise President Jacob Zuma, who has been hit by the allegations of government corruption and maladministration, Reuters reported.
Born in the small country town of Schweizer-Reneke in the Western Transvaal, the liberation struggler was the fourth among six children of immigrant parents from the Indian state of Gujarat.
Along with Nelson Mandela and six ANC members, Kathrada was one, who was awarded life imprisonment and hard labour in 1964 for sabotage and attempting to overthrow the government by violent means.
Sentenced at the age of 34, "Uncle Kathy" spent his next 18 years at the maximum security section on apartheid's most notorious prison, Robben Island, a few miles offshore Cape Town city.
However, later in 1982, Kathrada was shifted to Pollsmoor jail. He was released seven years after in October 1985 at the age of 60, which means he spent more than 26 years of his life in jail for his anti-apartheid activities.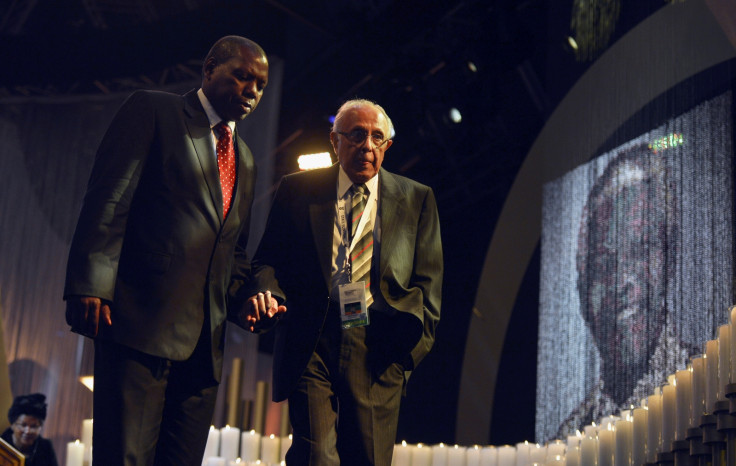 Derek Hanekom, the Foundation's chairperson, showed his respect towards the veteran and said he has lost a "revolutionary mentor and dear friend".
"Comrade Kathy was a gentle, humane and humble soul. He was a determined revolutionary who gave his entire life to the liberation struggle in our country," Hanekom said.