South Africa: Justice minister appeals parole for assassin of anti-apartheid hero Chris Hani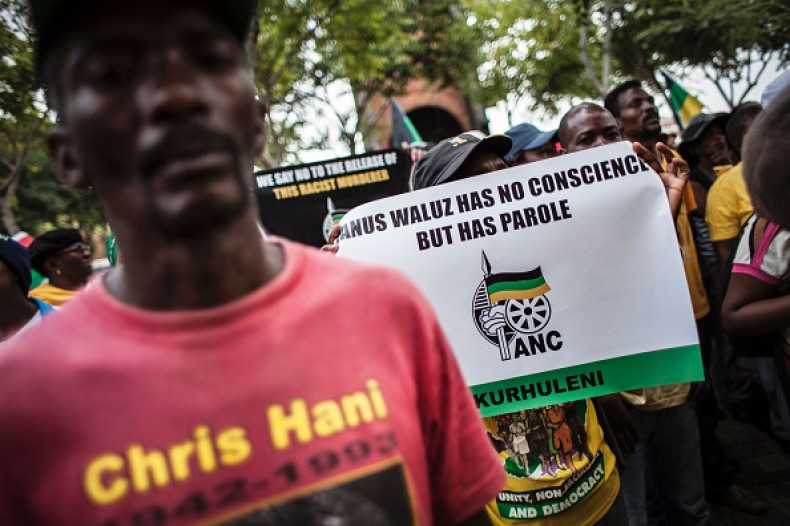 South Africa's justice ministry will appeal against a court's decision to free on parole the killer of anti-apartheid leader Chris Hani. Far-right Polish immigrant Janusz Walus was sentenced to life imprisonment for the 1993 murder. He has served 23 years in prison.
On 10 March, the High Court in Pretoria overruled a decision by Justice Minister Michael Masutha not to grant Walus parole, stirring outrage among members of the ruling African National Congress (ANC) and the South African Communist Party (SACP).
Masutha said he will appeal against the verdict. "The Minister believes that the honorable court erred in its judgment and is of the view that there are prospects of success on appeal," the justice ministry said, according to Reuters.
Hani's widow slammed the court's ruling as "racist" and said it was a "very sad day for South Africa." Hani was the leader of the South African Communist Party and chief of staff of Umkhonto we Sizwe, the armed wing of the ANC. He opposed the racial segregation system known as "apartheid", enforced in South Africa in 1948.
Hani was shot dead by Walus outside his house in Boksburg, Gauteng province. The assassination sparked widespread protests in the country amid fears the unrest could trigger a civil war.
Investigations led to the arrest of Clive Derby-Lewis, a right-wing politician who provided Walus with the murder weapon. Investigators also discovered a hit-list suggesting the pair intended to also murder anti-apartheid leader Nelson Nandela and ANC member Joe Slovo.
Both Lewis and Walus were originally sentenced to death but the conviction was later commuted to life imprisonment when South Africa abolished capital punishment in 1995. Lewis was released on medical parole in 2015.