South China Sea: China should prepare for military confrontation in territorial dispute says state newspaper
An international court in The Hague is due to give its ruling next week.
China should prepare for military confrontation in the South China Sea, an influential state-run paper said yesterday (4 July). This comes a week before an international court in The Hague is due to give its decision on the territorial dispute between China and the Philippines on 12 July.
According to the Global Times paper, which is published by the ruling Communist Party's official People's Daily, the tribunal's talks will pose a threat to China's sovereignty and further escalate the South China Sea dispute. It also noted that the territorial clash has already been complicated by US intervention and China should be prepared to defend its position.
The paper said: "Even though China cannot keep up with the US military in the short term, it should be able to let the US pay a cost it cannot stand if it intervenes in the South China Sea dispute by force. China hopes disputes can be resolved by talks, but it must be prepared for any military confrontation. This is common sense in international relations."
China has reacted negatively to US patrols in the South China Sea and is due to begin military drills in the waters tomorrow (6 July). Meanwhile, the Philippines government in Manila has attempted to lessen tensions over the dispute ahead of the tribunal's ruling.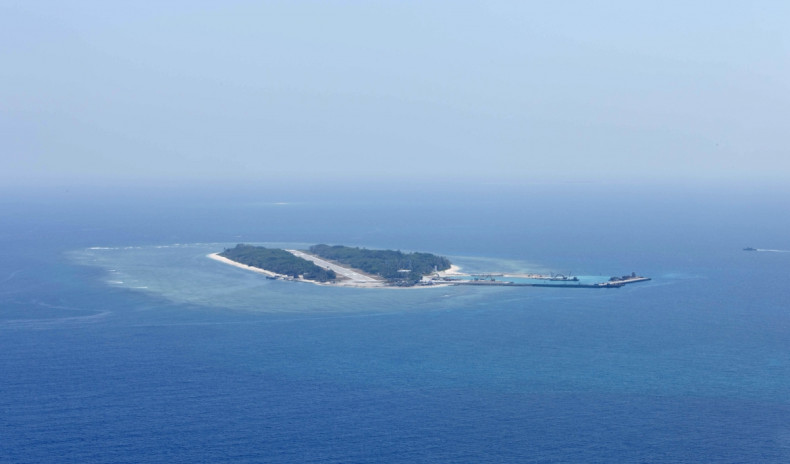 Speaking to ANC television yesterday, Philippines Foreign Minister Perfecto Yasay said: "The reality is that nobody wants a conflict, nobody wants to resolve our conflict in a violent manner, nobody wants war. It is my understanding that the president would like to maintain stronger, better relationships with everybody, including China, including the United States, including Japan and all."
Yasay added that appointing a special envoy for the dispute would help resolve it faster. China's territorial claim in the South China Sea conflicts with claims from Vietnam, the Philippines, Malaysia, Brunei and Taiwan.
The China Daily noted: "There will be no incident at all if all related parties put aside the arbitration results. China has never taken a lead in... stirring up regional tension."