South China Sea: State-run daily warns of military deployment to confront US warships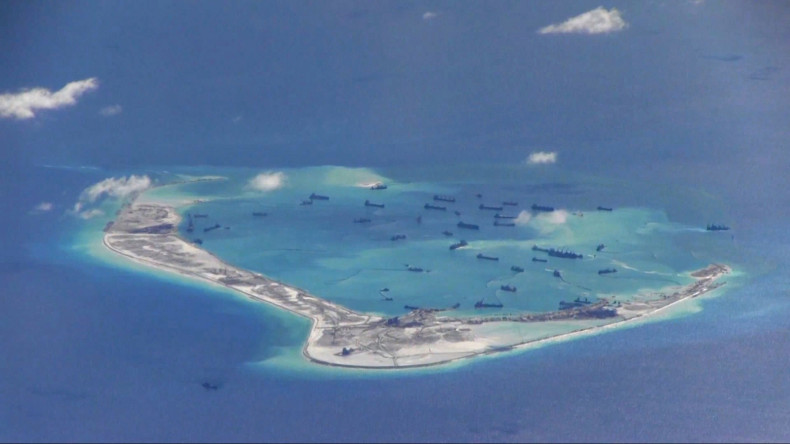 Less than 24 hours after a US warship sailed by artificial islands built by Beijing in the South China Sea, China's state-run daily has said the Asian giant is not afraid of military engagements with the US in the region. In an editorial published on Wednesday (28 October), the Global Times warned Washington that Beijing was not afraid of confronting American naval vessels.
"If such provocations continue, China's warships will have to engage in more face-offs with their US counterparts in the South China Sea," the editorial said. "Beijing will be forced to accelerate military deployment in the region, including a quicker militarization of the islands to the extent that China can confront the US militarily in this region.
"If the US is determined that these provocations are going to be regular events, it is possible that China will deploy fighter jets on these new islands."
The US Navy warship USS Lassen came within 12 miles of the Beijing-occupied Subi and Mischief reefs in the Spratly Islands archipelago in the disputed South China Sea. China immediately accused the US of threatening its "sovereignty and security". It also issued a statement strongly condemning the manoeuvre.
However, the US defended its move and said it would continue with its naval patrols in the disputed waters. US Defence Secretary Ash Carter said: "We will fly, sail and operate wherever international law permits. There have been naval operations in that region in recent days and there will be more in the weeks and months to come."
China insists the islands in the South China Sea were built to serve peaceful and civilian purposes, and that they would not be militarised.
"US military policy-makers are so narrow-minded that they cannot look at the big picture, cherishing the illusion that it could show off its might, embrace allies' cheers and frustrate China's confidence by sending a warship to the South China Sea," the Global Times said.
"The Americans must keep in mind that when it comes to China's core interests, their determination to preserve certain strategic interests will have no chance to win in a showdown against China's determination to protect the integrity of its sovereignty. After flexing its muscles and bragging about its military prowess at China's doorstep, Washington should know when to stop. Enough is enough."