East China Sea Islands Dispute: South Korea Joins List of Countries Defying China Air Ban
Beijing's air defence zone over Diaoyu/Senkaku islands ignored in widening row over archipelago's ownership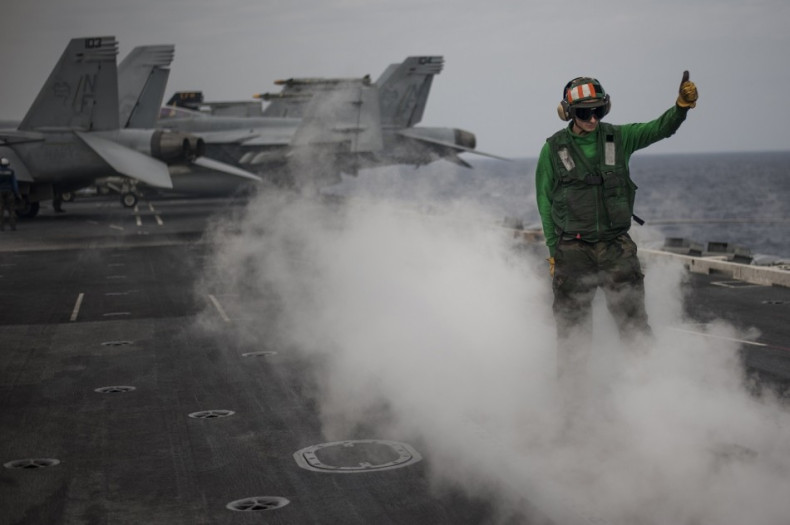 South Korea has joined a bitter diplomatic spat over China's unilateral imposition of an air defence zone above a disputed part of the East China Sea by flying a military plane through it.
Seoul said that a navy P-3C maritime patrol aircraft conducted a routine flight inside China's new Air Defence Identification Zone (ADIZ) without notifying Chinese authorities as requested by Beijing.
The aircraft hovered over a submerged undersea shelf that South Korea said was part of its territory.
A South Korean military source told the Chosun Ilbo newspaper that Japanese authorities were alerted, since the rock lies inside an air defence zone set up by Tokyo in 1969, which Seoul recognises.
Japan said that it too had conducted a flight in defiance of Beijing's rules.
The flights came after a Chinese general warned that Beijing had the right to shoot down "hostile aircraft" entering the ADIZ. Beijing has not responded to the latest "incursion".
Xinhua quoted ministry spokesman Qin Gang saying that all flight operations over the area were proceeding smoothly.
China established the ADIZ with the demand that identification and a flight plan had to be provided on all aircraft passing through it.
The move was regarded as a provocation by Japan, as the ADIZ largely overlaps with its zone set up in 1969 and extends Beijing's aerial authority over a disputed group of islands known as Diaoyu in China and Senkaku in Japan, which have been subject to ownership rows for decades.
Washington, which is tied by a security treaty to provide Tokyo with military support whenever a Japanese-administered territory is under attack, and Australia also condemned the air defence area as illegal and destabilising.
China's defence ministry rebuffed criticism and said it had no intention of backtracking.
"Japan consistently blames others and smears the name of other countries but never examines its own conduct," defence ministry spokesman, Yang Yujun said
"If they want [the ADIZ] revoked, then we would ask that Japan revoke its own air defence identification zone first. China will then reconsider the request in 44 years."
The USS George Washington aircraft carrier was in the region as part of a joint military drill with Japan's Maritime Self-Defence Force southeast of the southern Japanese islands of Okinawa.