As the death toll for the sunken South Korean ferry tops 150, a huge group memorial altar has opened near the school attended by dozens of children on board the doomed vessel.
A wall of white and yellow flowers has been erected in Ansan, the city which is home to Danwon High School. The wall surrounds photos of 47 students and teachers whose bodies have been recovered from the ferry and identified.
There is room for many, many more pictures.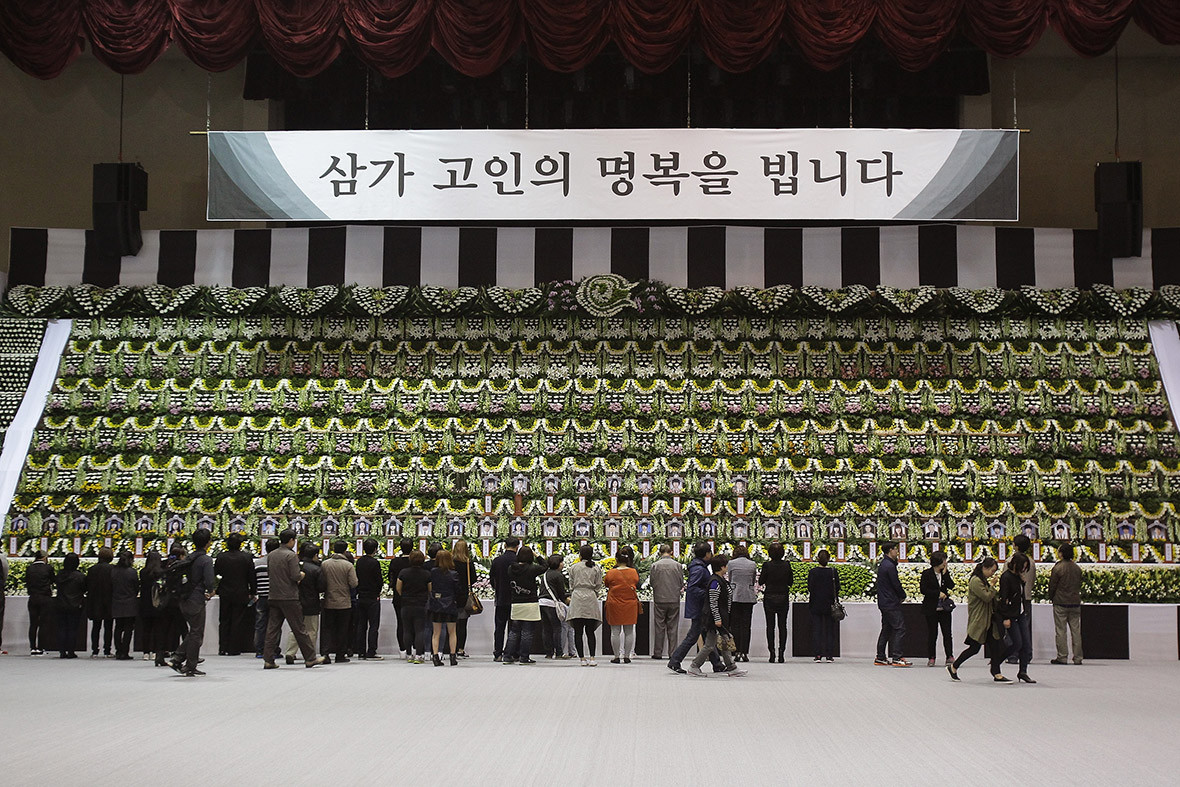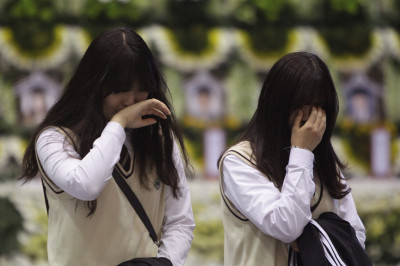 Meanwhile, the grim work of recovering bodies from the submerged South Korea ferry is continuing.
The number of corpses recovered has risen sharply since the weekend, when divers battling strong currents and low visibility were finally able to enter the submerged vessel. But task force spokesman Koh Myung-seok the work is becoming more difficult, and divers must now break through cabin walls to retrieve more bodies.
"The lounge is one big open space, so once in it we got our search done straight away. But in the case of the cabins, we will have to break down the walls in between because they are all compartments," Koh said.
Twenty-two of the 29 members of the ferry's crew survived, and 11 have been arrested or detained in connection with the investigation. The captain, Lee Joon-seok, and two crew members were arrested on suspicion of negligence and abandoning people in need.
The captain has said he waited to issue an evacuation order because the current was strong, the water was cold and passengers could have drifted away before help arrived. But experts said he could have ordered passengers to the deck — where they would have had a greater chance of survival — without telling them to abandon ship.
The cause of the disaster is not yet known. Senior prosecutor Ahn Sang-don said investigators are considering factors including wind, ocean currents, freight, modifications made to the ship and the fact that it turned just before it began listing.