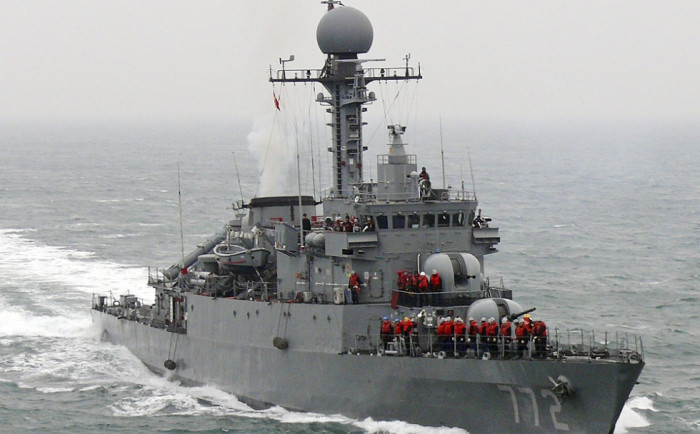 South Korea is to give one of its corvette warships to the Philippines as China intensifies its claims to territorial waters across the South China Sea.
Last week, Philippine officials photographed Chinese ships near Gaven and Calderon Reefs, which form part of the Spratly Islands - also claimed by Vietnam. Philippines President Benigno S. Aquino III said: "Based on the latest report that we have received, we are bothered that there seem to be developments in other areas within the disputed seas."
Foreign affairs secretary Albert del Rosario is quoted as saying a structure being built on Johnson South Reef by China could be an airstrip or military base. The reefs, called Mabini Reef by the Philippines, are also claimed by China.
The Philippines has protested to a United Nations tribunal for arbitration but China refuses to participate. "China's stance of not accepting and not participating in the relevant Philippines' arbitration case has not changed," Chinese foreign ministry spokesman Hong Lei told Associated Press.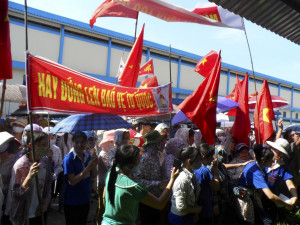 The Philippines have a relatively poorly equipped military, but recently purchased 12 FA-50 jets from South Korea. South Korean Defence Minister Kim Kwang-jin appeared to hint that the donation of the warship, coming soon after the donation of a landing craft and rubber boats to the Philippines, was partly a thank-you for help in past conflict. "South Korea's gesture is a small token compared with the great contribution of Filipino troops during the Korean War," said the minister.
The United States has criticised China for its increasing belligerence across the region, with both Vietnam and Japan also becoming embroiled in territorial disputes with the region's dominant power.
Recently China enraged Vietnam by placing an oil rig in disputed waters off the Paracels in waters claimed by the Vietnamese. That led to a number of clashes between Vietnamese and Chinese vessels including an incident when a Chinese boat rammed and sank a Vietnamese boat. The dispute led to attacks on Chinese people and China-owned companies in Vietnam, with thousands of Chinese nationals being evacuated.
In April US President Barack Obama reassured Japan that the United States backed its claim on the Senkaku islands, which China claims as its own. That drew an angry response from China, which dismissed Obama's stance as "a carefully calculated scheme to cage the rapidly developing Asian giant".