South Korea and Iran triple annual trade to $18bn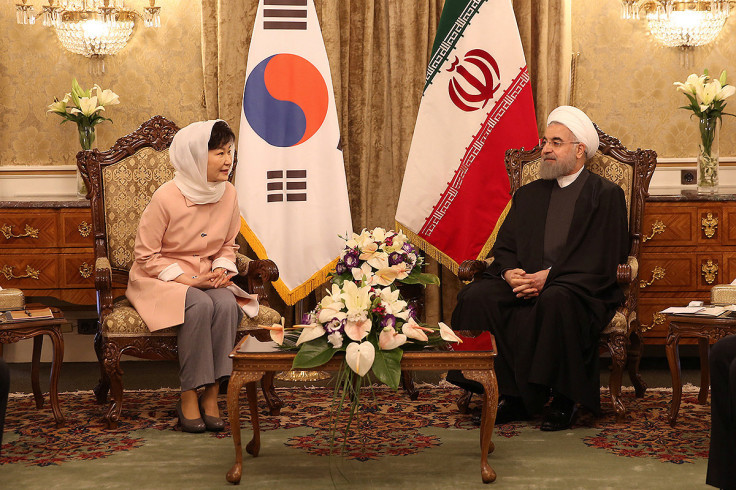 South Korea and Iran have agreed to triple their annual trade to $18bn (£12.2bn) as the two countries sign several business deals. During her official visit to Iran on 2 May, South Korea President Park Geun-hye also sought Tehran's help in clamping down on North Korea to effectively implement economic sanctions.
In a joint press conference televised from Tehran, President Hassan Rouhani said: "The two sides decided to increase by three times the current trade volume of around $6bn to $18bn."
"We also spoke about tourism, direct flights between Seoul and Tehran, and Korean investment in Iranian tourism infrastructure, including building hotels."
Park is currently on a three-day visit to Iran, leading a large business delegation of more than 225 South Korean companies and organisations. This is the first-ever visit made by a South Korean president since diplomatic relations between the two nations were set up in 1962.
Capitalising on the opportunity, Park said: "I explained our government's intolerance of North Korea's nuclear weapons... and asked for Iran's cooperation."
For that, Rouhani responded that Iran, traditionally an ally of the North and suspected to be involved in Pyongyang's nuclear activities, is "in principle, opposed to any nuclear-weapons development".
Yet, South Korea remains one of the major crude importers for Iran. South Korea is the world's fifth-largest oil importer while Iran has the fourth largest oil reserves.
Highlighting the improving ties, Park added: "Toward supporting relations with the Islamic Republic of Iran, South Korea will provide $25 billion in finance for infrastructure projects in Iran. This is the largest financial package South Korea has ever presented to another country."
Iran's Supreme leader Ayatollah Ali Khamenei, who wields the highest authority in the theocratic country, has also thrown his weight behind improving ties with Seoul. He told Park: "Agreements and contracts between the two countries should be made in a way that foreign taxes and sanctions don't influence them."
© Copyright IBTimes 2023. All rights reserved.