Widespread fear about South Korea's Middle East Respiratory Syndrome (MERS) outbreak has caused face mask sales to surge as people panic-buy surgical masks, triggering shortages.
"The news of the MERS outbreak is quite sudden. Local mask companies and suppliers, even importers such as 3M don't have enough products. We can only sell about 600 masks a day even though 1,000 masks are in demand," said Lee Jong-min, a pharmacist.
A spokesperson for Lotte Mart, one of the biggest hypermarkets in South Korea, said its sales of masks from 1 June to 7 June increased by about 3,000 percent compared to last year.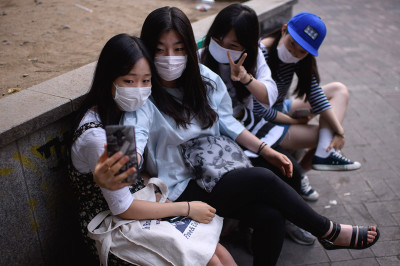 A wedding photo of a couple and their guests all wearing surgical face masks has become an unexpected symbol of the hysteria surrounding the disease. The picture flooded South Korean social networking sites, with comments such as: "This is so scary and sad."
However, wedding planner, Hwang Myung-Hwan, said the photo was taken for a laugh: "They had already taken normal group photos without masks when they decided to do something fun," he said.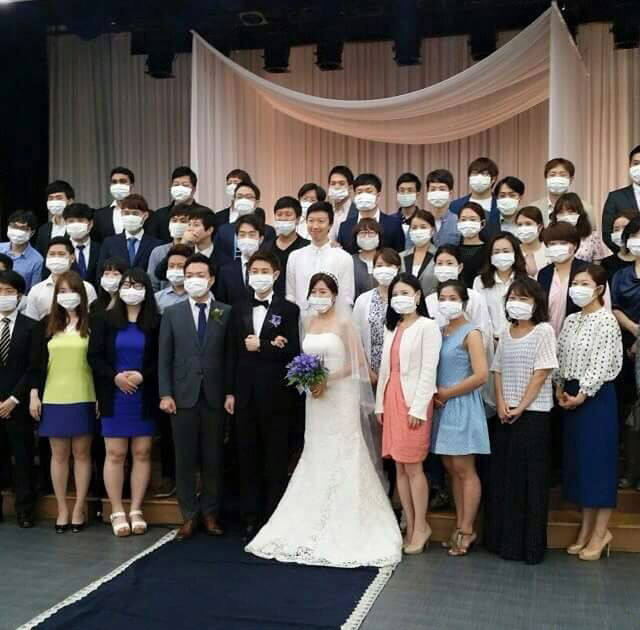 Choo Moo-jin, president of the Korean Medical Association, said wearing mask can prevent transmission of MERS: "Masks can block large-particle droplets, so it prevents MERS transmission. People should wear a mask in crowded areas or in hospital."
The South Korean culture of families looking after their loved ones in hospital may have contributed to its spread within healthcare facilities, WHO Director-General Margaret Chan told Yonhap news agency. All known South Korean infections have taken place within healthcare facilities.
Around 2,200 schools are currently closed in South Korea. The Seoul Metropolitan Office of Education has ordered all children to have their body temperatures measured as they arrive at schools.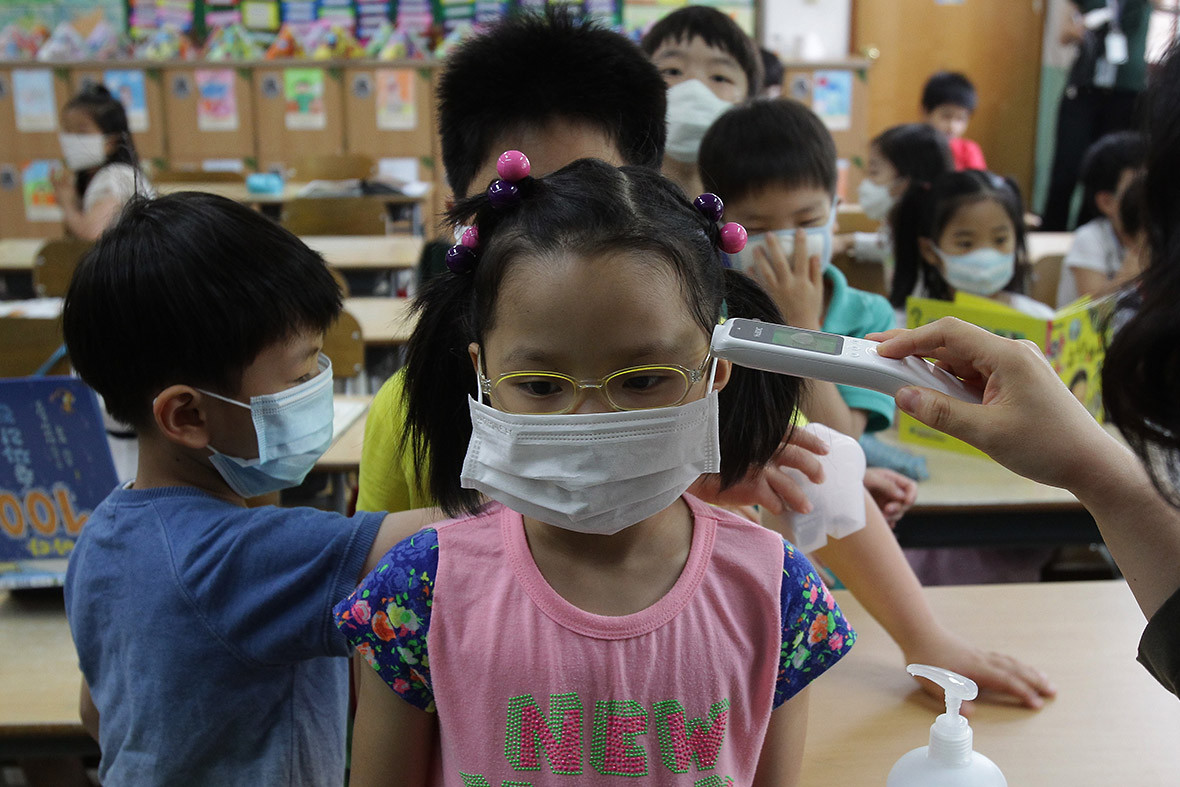 Although MERS spreads through close contact with sick people, not through the air, many people here have avoided going to crowded places such as baseball parks and cinemas.
Travel agencies have reported a sharp increase in the number of foreigners cancelling plans to visit South Korea.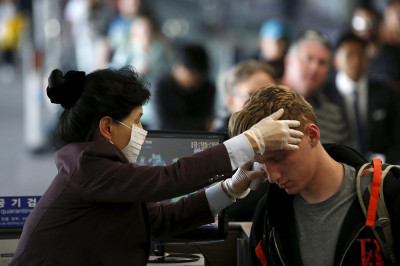 Seven people have died in the biggest outbreak of MERS outside the region where it was first seen in 2012. MERS has mostly been centred in Saudi Arabia. It belongs to the family of coronaviruses that includes the common cold and SARS, and can cause fever, breathing problems, pneumonia and kidney failure.
The disease was introduced to South Korea last month by a 68-year-old man who had travelled to Saudi Arabia and other nearby countries.
When he got sick after his return to South Korea, he didn't reveal his Saudi Arabia trip to doctors until he arrived at the Seoul-based Samsung Medical Centre after being treated at three other hospitals, including St Mary's Hospital in Pyeongtaek. Samsung and St Mary's have seen most of the country's infections.
The initial patient's wife, who was the country's second MERS case and is now out of the hospital, recently told a local TV station that her husband didn't intend to hide information about his travels, but simply had trouble talking to doctors because of his high fever.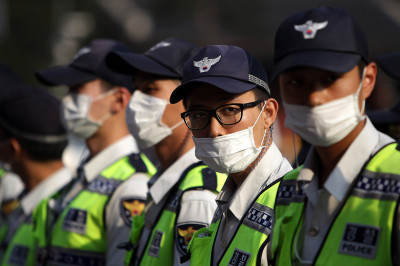 Some 2,892 people who may have had contact with MERS patients have been put under quarantine, some in hospitals but most at home. Authorities are using mobile phones to track people who violate quarantine. One woman under quarantine was tracked to a golf course when she went missing, and was asked to go home, an official said.