The South Korean government says the outbreak of Middle East Respiratory Syndrome (Mers) is slowing but there's still widespread fear and misinformation. Experts have downplayed the possibility of the outbreak turning into a pandemic. They said there was no evidence to suggest the virus, currently confined to health facilities, was spreading in the community.
In a bid to allay the public's fears, buses, train, theatres and bars in Seoul have been disinfected. Seoul Metropolitan Government has decided to disinfect 9,973 public places from 16 to 21 June.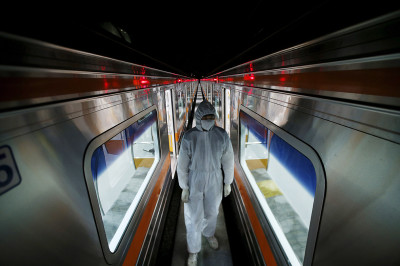 Health workers wearing protective clothing sprayed disinfectant in a popular karaoke bar in the capital.
They also sanitised computers and headsets, as well as the floors and chairs in an internet cafe.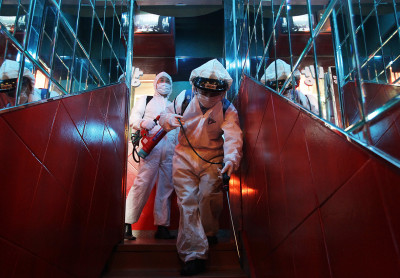 In Sejong Centre, the largest performing arts complex in the capital, workers walked through the aisles disinfecting the seats in the theatre.
Some of the performances at the complex have been postponed until July to prevent the spread of Mers, the Sejong Centre website said.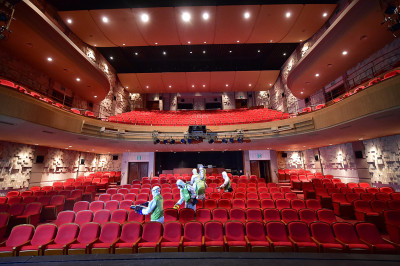 The death toll continues to mount in South Korea's Mers outbreak, even as schools reopen and people recover from the virus.
Nineteen people have died in the largest outbreak of the disease outside the Middle East. More than 150 have been infected and nearly 5,600 have been quarantined.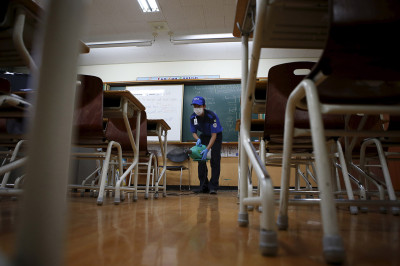 South Korea's infections have all been traced to a man who developed Mers after returning from a trip to the Middle East in early May and who came into contact with other patients at a hospital before being diagnosed.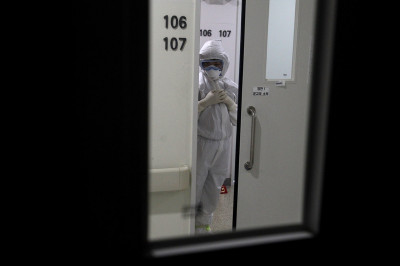 Mers is a respiratory illness caused by a new type of corona-virus that is similar to the one causing Severe Acute Respiratory Syndrome (Sars). There is no vaccine or effective treatment for the disease, with its fatality rate reaching 40.7%. However, Chinese and American scientists claim to have jointly developed a new antibody targeting the virus.
A research team of Fudan University in Shanghai worked with their counterparts from the US National Institute of Health to develop the antibody. They said tests on animals had seen "very effective" results.
Jiang Shibo, who led the research team at Fudan, said: "It needs to go through further clinical trials, like fulfilling its safety efficacy tests, animal safety efficacy tests and Phase I clinical trials. So there is still a long process."
Two South Korean hospitals are conducting experimental treatment on Mers patients, injecting them with blood plasma from recovering patients.