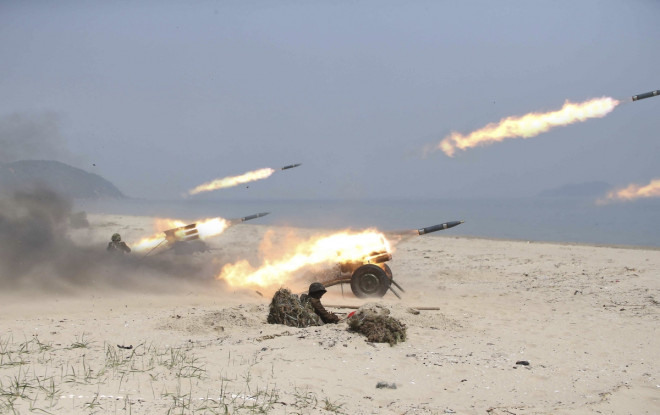 North Korea has begun its live-fire drill near the disputed western maritime border even as an earlier exercise ended up in the two Koreas exchanging artillery shells weeks ago.
South Korean forces are "fully prepared", announced a Seoul spokesperson, who said Pyongyang had earlier notified them of the impending drill.
"Although the notified regions are located north of the NLL [Northern Limit Line], the South Korean military is taking safety measures for residents, including control of civilian vessels," said Eom Hyo-sik, spokesperson for Joint Chiefs of Staff (JCS).
"The South Korean military told North Korea it will sternly respond if its artillery shells fall on the side of the NLL."
Known as NLL in South Korea, the disputed maritime region has been a flashpoint between the two rivals.
Seoul has dubbed the latest drill as a "provocative act" by Pyongyang.
"The North's conducting shelling drill toward southern waters implies its provocative nature," South Korean defence ministry spokesperson Kim Min-seok told reporters.
Seoul has told residents of the two islands - Yeonpyeong and Baengnyeong – in the drill region to evacuate to safer areas and ordered fishing boats to withdraw.
The drill is taking place amid fears that North Korea is preparing to conduct its fourth nuclear test as hectic activity has been reported at the Punggye-ri test site in recent days.