South Korean military plane crashes as North Korea gears up for rocket launch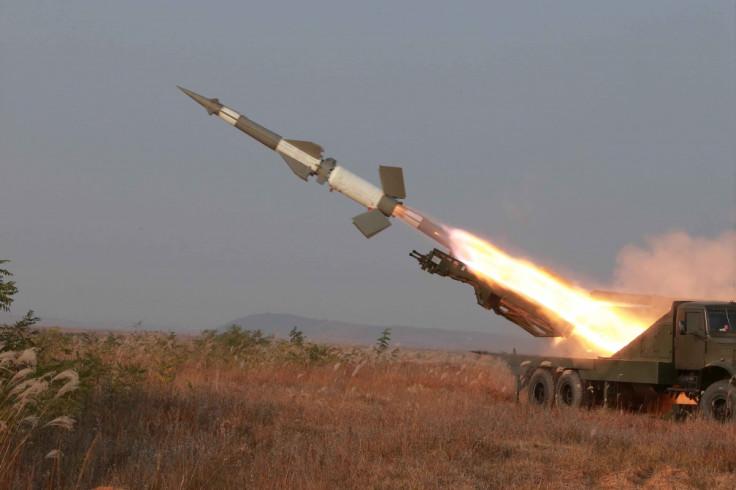 A South Korean reconnaissance military plane has crashed near Andong city in Gyeongsangbuk-do Province. Two crew members of the flight, which crashed into a river, have reportedly escaped.
According to the South Korean news agency Yonhap, rescue teams and firefighters have reached the crash site on the south-east coast. It is not known what caused the flight to crash. The plane has also yet to be identified.
The incident comes amid high tensions in the Korean peninsula over North Korea's imminent rocket launch. Both the South Korean defence ministry and Japanese media have reported movements in the North suspected to be related to the rocket launch.
Seoul defence ministry officials said on Thursday (4 February) that fervent activities have been discovered at Dongchang-ri , where Noth Korea's Sohae launch station is located. The ministry spokesperson Moon Sang-gyun said: "The military is ramping up its air defence operation readiness so it can intercept a missile or any debris that land in our territory or waters. South Korea will take due measures in its self-defence rights in proportion to the level of (possible) damage or its location."
Meanwhile, Japanese public broadcaster NHK reported that Pyongyang's launch, equipped with a ballistic missile, was seen mobilised in the east coast of the country. Tensions in the region began to escalate after North Korea notified UN agencies that it planned to launch an Earth observation satellite anytime between 8 and 25 February. The launch is widely considered a clandestine mission for testing its ballistic missile programme.
© Copyright IBTimes 2023. All rights reserved.