South Korea's ousted president Park Geun-hye has been criticised for not taking her dogs to her private home after she was thrown out of office on 10 March. The Busan Korea Alliance for the Prevention of Cruelty to Animals, an animals rights group, has filed a complaint with the police against the former president for abandoning her nine pet dogs.
The group, along with another animal rights organisation – the Coexistence of Animal Rights on Earth (Care) – has also offered to find new homes for the dogs.
Park was dismissed from office on 10 March after the Constitutional Court upheld a parliamentary impeachment vote over an influence-peddling scandal that shook the whole country.
She faces 13 criminal charges, including bribery and abuse of power.
The 65-year-old former leader is said to have colluded with her close aide Choi Soon-sil and sought monetary donations from big corporations for two of the latter's foundations. However, she has denied all wrongdoing.
With Friday's ruling, Park became the first democratically-elected leader of the country to be stripped off her powers and she left the presidential Blue House, called the Cheong Wa Dae, on Sunday and moved into her house in an affluent district of Seoul.
However, her nine Jindo pets — a Korean breed of hunting dog known for their loyalty — did not accompany her.
Defending the scandal-hit president, a Blue House spokesman said Park had not abandoned them. She partly left the dogs, which were referred as the country's "First Dogs", because she found it inappropriate to keep them away from their home.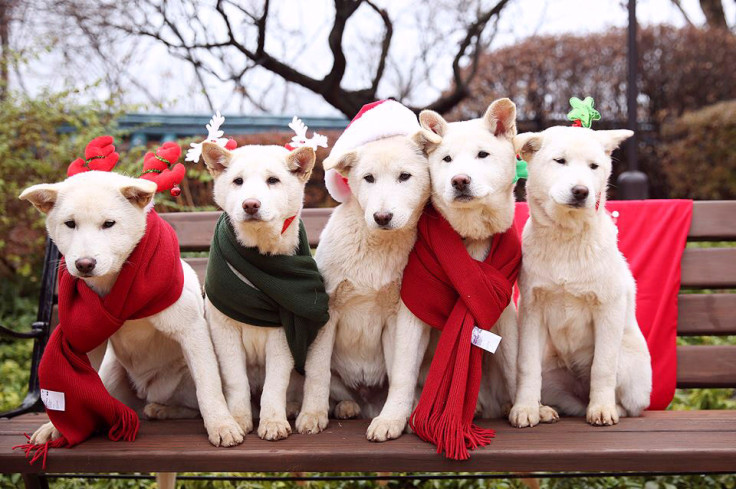 "She told Blue House staff to take good care of the dogs and to find good foster homes for the puppies if necessary," Reuters quoted the spokesman, Kim Dong-jo, as saying.