At least seven aid workers have been killed in an ambush in war-torn South Sudan, the UN has said. The aid workers were ambushed as they were travelling from the capital Juba to the town of Pibor on 25 March.
It is the highest number of aid workers killed in a single incident since civil war began in South Sudan in 2013. It is not clear yet who is behind the attack and to which organisation the victims belonged.
"I am appalled and outraged by the heinous murder yesterday of six courageous humanitarians in South Sudan," said Humanitarian Coordinator for South Sudan, Eugene Owusu.
"At a time when humanitarian needs have reached unprecedented levels, it is entirely unacceptable that those who are trying to help are being attacked and killed."
Kidnappings and attacks targeting humanitarian workers have increased in South Sudan, which earlier this year declared a famine in its Unity State.
The UN has estimated that at least 79 aid workers have been killed in South Sudan since the war broke. Of these, 12 have been killed since the beginning of 2017.
"These attacks against aid workers and aid assets are utterly reprehensible," said Owusu. "They not only put the lives of aid workers at risk, they also threaten the lives of thousands of South Sudanese who rely on our assistance for their survival."
The UN has called on the government to investigate the killings.
South Sudan conflict explained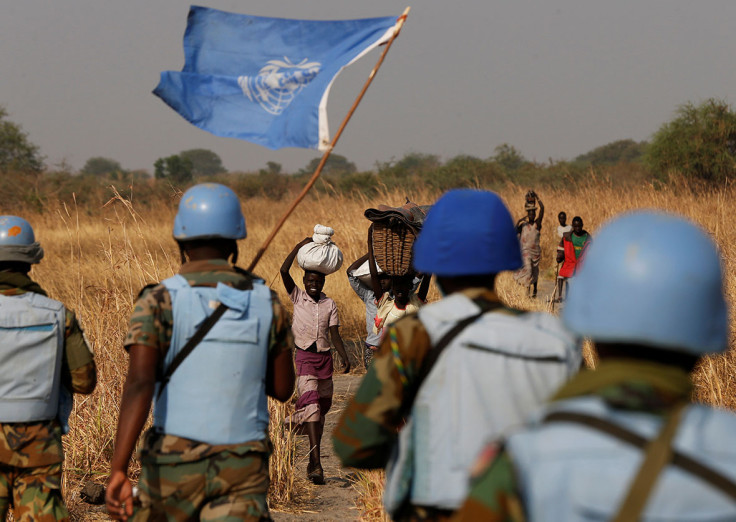 The South Sudan conflict erupted in 2013 when President Salva Kiir, of the Dinka ethnic group, fired his deputy Riek Machar – from the Nuer group – who then became a rebel leader.
Ethnic-related violence targeting Dinka and Nuer peoples has killed an estimated 50,000, amid allegations of crimes against humanity committed by both sides, including rape, torture and the use of child soldiers.
At least 1.5 million people have fled to other countries. The exodus has been deemed "Africa's worst refugee crisis." More than 2 million are internally displaced.
Kiir and Machar have agreed on several peace deals – the last of which was signed in August 2015 – but have failed to control their troops, who have broken every ceasefire since 2014.
Machar is currently in South Africa seeking medical treatment but, in an exclusive talk with IBTimes UK, he said he was ready "to go home".
His wife, Angelina Teny told IBTimes UK she believes her husband can contribute to achieving peace in the war-torn nation which is on the verge of a Rwanda-style genocide.