Earlier in February South Sudan declared a famine in parts of its Unity State, becoming the first country in the world to declare a famine since 2011. The United Nations has warned that Yemen, Somalia and northeastern Nigeria are also on the brink of famine, while several other African countries have been experiencing severe lack of food caused by droughts.
What is a famine?
A famine is a widespread scarcity of food. It can be declared when these three events occur:
At least 20% of households in an area struggle to cope with extreme food shortage;
Acute malnutrition rates exceed 30%;
Death rate exceeds two persons per day per 10,000 persons.
The definition of famine was developed through a combined work of government aid agencies and organisations including the UN Food and Agriculture Organization (FAO) and the UN World Food Programme (WFP).
In the case of South Sudan, the famine has been linked to a prolonged civil war that has killed thousands and displaced millions since 2013. At least 100,000 people are facing starvation in Unity State – in the upper Nile region – and millions across the country are plagued by food insecurity.
WPF told IBTimes UK South Sudan needs $205m ( £164m) to cope until July with the man-made famine.
Many fear hunger will deepen as the conflict has spilled into the Equatoria region, considered one of South Sudan's breadbaskets.
People are fleeing violence leaving their crops to rot in the fields. In addition, the torrential rainy season has made some roads inaccessible hindering food distribution.
At least 1.5m people have fled to other countries. The exodus has been described as "Africa's worst refugee crisis". Refugees in hosting countries are also expected to experience food shortages.
Other countries on the verge of famine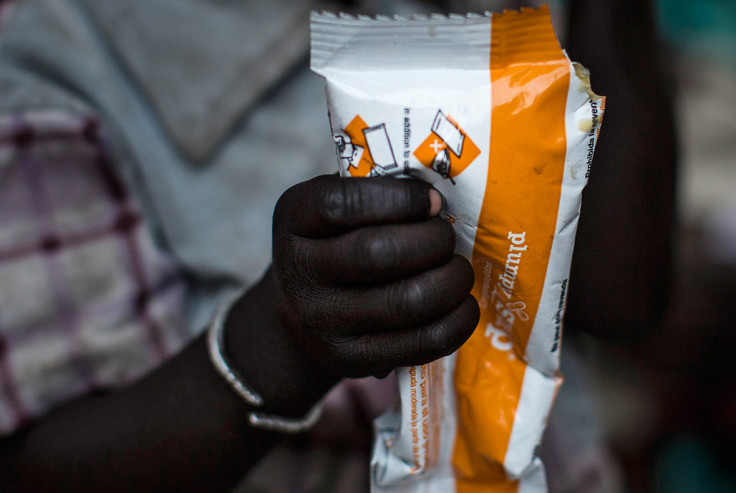 In Somalia, half of the population is going hungry as a looming famine is threatening the existence of 6.2 million people.
Two consecutive seasons of poor rainfall have resulted in severe water shortages, a drop in food production, livestock deaths and rising food prices that is pushing the country towards the brink of a famine just six years after some 260,000 people starved to death in the East African nation.
Persisting insecurity and travel restrictions imposed because of attacks by Al-Shabaab terror group have resulted in the escalation of food prices and a drop in supplies, meaning that people do not have access to basic goods to cope with the ongoing crisis.
Food scarcity is forcing people to relocate to other regions of the country or even to other countries, such as Kenya and Ethiopia also affected by the drought.
At least 120,000 people are facing starvation due to what the UN described as a "catastrophic" man-made famine caused by Boko Haram insurgents in northeastern Nigeria. Of these, 78,000 are in the restive Borno state, where Boko Haram was founded and the epicentre of the group's insurgency.
Some 12 million people in Yemen are teetering on the brink of famine following two years of civil war. As a result of a deadly stalemate between Iran-backed Houthi rebels and the Yemeni government in Sana, backed by Saudi Arabia, the UN has warned millions are starving.