South Sudan war: Who is vice-president and rebel leader Riek Machar?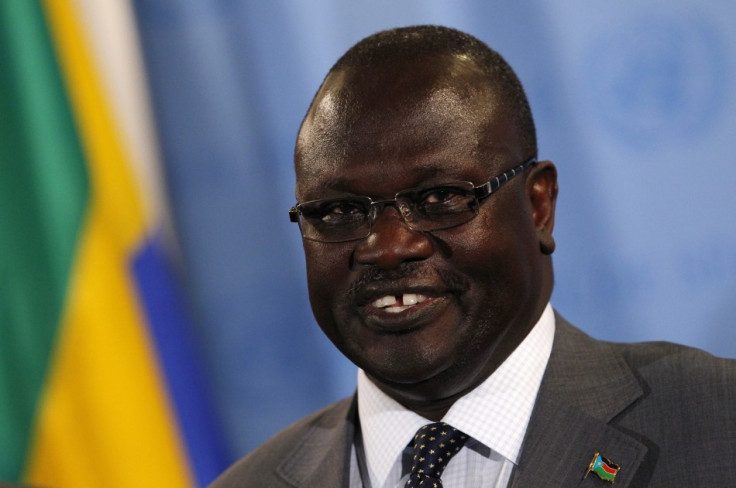 South Sudan's rebel leader Riek Machar is due to arrive in the capital Juba to resume his position of vice-president. His reinstatement is part of a series of measures contained in a peace deal aimed at ending a civil war that has caused the death of thousands.
Machar, who fled Juba when the conflict erupted in 2013, will work with president Salva Kiir to form a unity government. As the two leaders are to meet to attempt to restore peace in the country, IBTimes UK looks at Machar's personal life and political career.
Early life and fight for independence
Born in Unity State in 1953, Machar belongs to the Nuer tribe, one of South Sudan's biggest ethnic groups.
After studying Philosophy at the University of Bradford, Machar married Emma McCune, an expatriate British foreign-aid worker, in 1991, who died two years later in a car accident in Nairobi while she was pregnant. He married again, this time to former energy and mining minister Angelina Teny, considered one of the most influential women politicians in South Sudan. They have four children.
Machar became a rebel leader after joining the guerrilla movement Sudan People's Liberation Army (SPLA), the armed wing of the Sudan People's Liberation Movement (SPLM). The movement, created in 1983, demanded the implementation of secular values in Sudan and engaged in a 22-year-long civil war (1983-2005) with the central government.
In 1991, due to disagreement with SPLA's leader John Garang, Machar and other members of the movement created the SPLM/A-Nasir splinter group, accused of being involved in massacres of civilians. The movement became later known as the South Sudan Independence Movement/Army (SSIM/A), which temporarily fought against the SPLA.
When in 1997 Machar signed the Khartoum Peace Agreement – between the central government and several militia leaders – he became the commander of the South Sudan Defence Force (SSDF).
When the civil war ended in 2005, Machar was appointed as vice-president of the government of Southern Sudan, a role he retained when South Sudan became the world's newest nation by achieving independence from Sudan in 2011. During this time, Machar also worked as a mediator between the Ugandan government and the Lord's Resistance Army (LRA) rebel movement.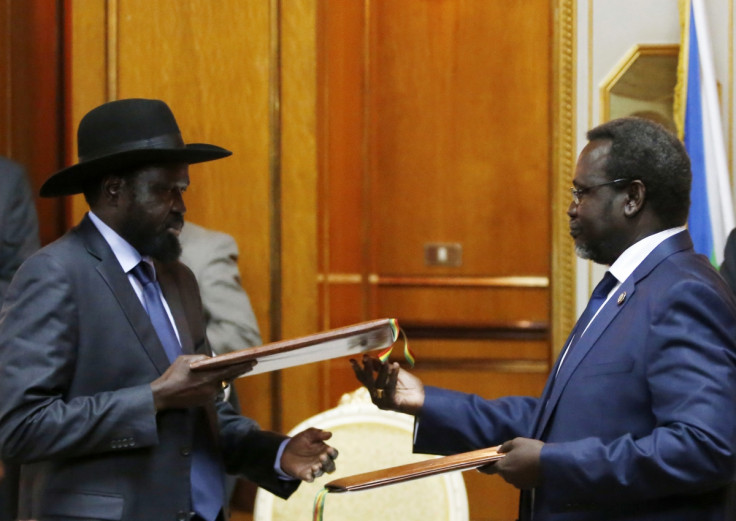 Vice-president and rebel leader
Following independence, SPLM became South Sudan's ruling party and Machar continued to be vice-president until 2013, when he was fired by President Salva Kiir, from the Dinka ethnic group, amid allegations he was planning a coup.
Machar denied the allegations and accused KIir of carrying out a purge among political leaders and members of the SPLM. He also said he wanted to run against Kiir in 2015's presidential election.
Ethnic-related violence then spread, with militia groups carrying out attacks in villages and areas known to be inhabited by either Dinka or Nuer tribes. The two tribes had already been at war during the 1990s Sudan's civil war.
Following the eruption of the civil war, Machar fled Juba and became the head of the Sudan People's Liberation Army In Opposition (SPLM-IO), which split from SPLM in 2013.
More than 10,000 civilians have so far been killed in the conflict, amid allegations of crimes against humanity committed by both sides, including extra-judicial killings, abductions, rape, torture and use of child soldiers. At least two million people have also been displaced.
Although the two warring factions have signed at least seven peace deals – the latest in August 2015 – the violence has continued, and a January report from the African Union blamed both opposing leaders for the ongoing unrest.
© Copyright IBTimes 2023. All rights reserved.