South Sudan: African Union under fire as 'rape in lieu of wages' and mass murder grips country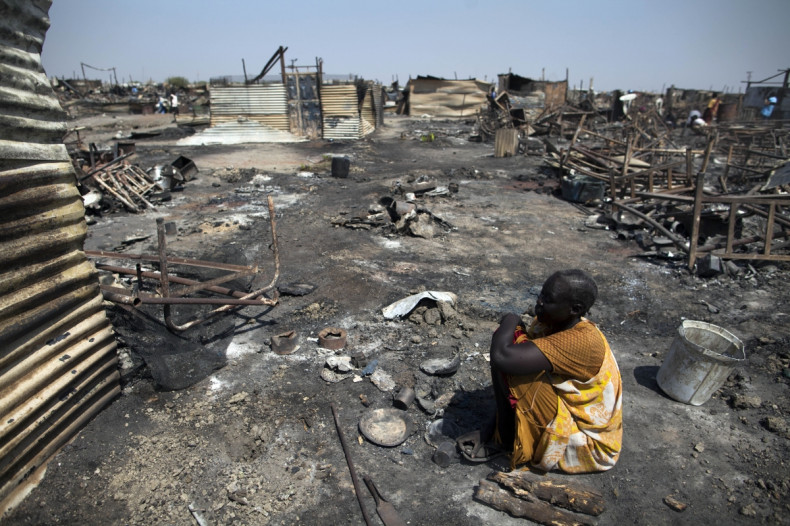 The African Union (AU) is facing renewed calls to quickly establish a hybrid court in South Sudan to bring perpetrators of abuse – including abduction, mass rape and murder – to justice. It follows the release of a damning UN report on 11 March that detailed numerous gruesome crimes conducted by the government of the world's newest nation, accusing it of operating a "scorched earth policy" last year as part of a bloody civil war.
"The SPLA [South Sudanese army], backed by armed militia, killed civilian men, women and children, beat and raped women and girls, burned civilian homes and looted property including household items and tens of thousands of livestock," the report said. Girls as young as nine have been raped, with the crimes being so widespread that "its use in the conflict has become an acceptable practice by SPLA soldiers and affiliated armed militias".
The UN's human rights office said: "Credible sources indicate groups allied to the government are being allowed to rape women in lieu of wages, but opposition groups and criminal gangs have also been preying on women and girls."
Such is the current state of depravity that in one instance an argument erupted over the abduction of a six-year-old girl. One soldier wanted to take her, saying that she was "beautiful". His colleagues insisted that she was too young and the situation turned violent. In the midst of the quarrel, the girl was shot dead. Her name is not known.
An Amnesty International report (also released on 11 March) described the horrors carried out by government forces, with the human rights watchdog detailing the deliberate suffocation of "more than 60 men and boys who were detained in a shipping container before their bodies were dumped in an open field in Leer Town, Unity State."
Transitional justice cannot be delayed
"We are really looking to the African Union to move forward in establishing the hybrid court even before the transitional government has been established," Lama Fakih, senior crisis advisor at Amnesty International, told IBTimes UK. "We don't want the parties to be able to use their failure to establish a transitional government as a reason to not have accountability for abuses in South Sudan.
"It's a mistake for the African Union to wait," Fakih added.
The calls for the AU to act swiftly were echoed by Baroness Anelay, the UK prime minister's special representative on preventing sexual violence in conflict. "The latest report from the UN Human Rights Office provides extensive evidence of the atrocities that continue to be committed in South Sudan, despite the signing of a peace agreement," she told IBTimes UK.
"I am particularly appalled by the reported actions of government-backed security forces. The reports of mass rapes and brutal attacks on civilians are truly shocking. This evidence underlines the need for the African Union to establish the hybrid court for South Sudan urgently and for a UN special rapporteur to be appointed. A UN arms embargo must also be put in place," Anelay added. IBTimes UK contacted the AU for comment, but had not heard back at the time of publication.
Amnesty has just concluded a two-week mission documenting abuses in Unity state, South Sudan. "What we know is that the violations are widespread ... There continues to be systematic attacks targeting the civilian population and our findings very much corroborate and follow what the UN found," said Fakih.
"We did find intentional killings, soldiers that were identified as wearing SPLA uniforms coming into villages along with allied militias indiscriminately shooting at civilians while they were fleeing, killing some civilians that they had in their custody, burning of homes, burning of crops, stealing of crops and stealing of cattle – really depriving the civilian population of the necessities for survival.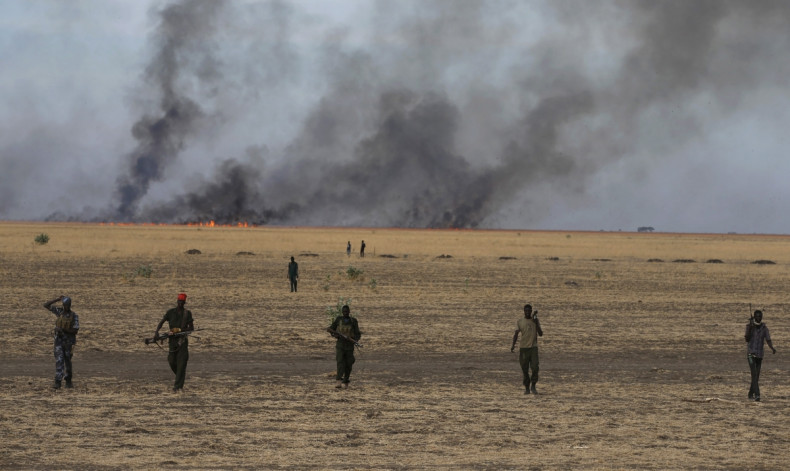 "We spoke with girl after girl who described how they were among this group that were abducted from different villages. Over the course of a several-month period they were forced to do work for the soldiers, to carry looted property, to milk cows, to fetch water, cook food and then they were subjected to rape – in some case [by] multiple assailants on the same day for the duration of their abduction," Fakih said.
Between November 2014 and 2015, there were an estimated 10,553 civilian deaths (of which 829 were from drowning and more than 7,100 from violence), 890 kidnappings and 1,243 people "lost" while fleeing, according to the UN report. But this is by no means a comprehensive count, with aid workers saying that as many as 300,000 people may have died – with some 50,000 being killed in direct conflict – according to an AFP report.
Later this month, the UN's Human Rights Council will note on a resolution that will likely advocate the appointment of a special rapporteur to monitor the situation and give feedback on the findings.