Eight humanitarian workers who were kidnapped in South Sudan have been released safe and well after 24 hours. Reports claimed fighters allied to rebel leader Riek Machar abducted the workers, from US charity Samaritan's Purse, from the Mayendit village, about 680 km (422 miles) northeast of the capital Juba.
It was claimed that the rebels demanded aid deliveries as ransom, with an army spokesperson telling Reuters the kidnappers "demanded that the organization takes aid to them."
However, Samaritan's Purse denied a request for ransom had been put forward.
"Samaritan's Purse is thankful to God for the safe release of our South Sudanese national staff, who had been detained by armed personnel in the Mayendit area of South Sudan. They were all released Tuesday afternoon local time," the organisation said in a statement.
The circumstances that led to the release are not clear yet. The BBC reported that rebels have also distanced themselves from the kidnapping.
The incident occurred days after two Indian engineers were kidnapped by the rebels in the same area. Their fate is unknown.
The kidnapping, coupled with Juba's decision to charge aid workers $10,000 for visas could hinder humanitarian work in the country, which recently declared a famine in parts of Unity State, in the upper Nile region.
At least 100,000 people are facing starvation, and millions across the country are affected by food insecurity.
South Sudan conflict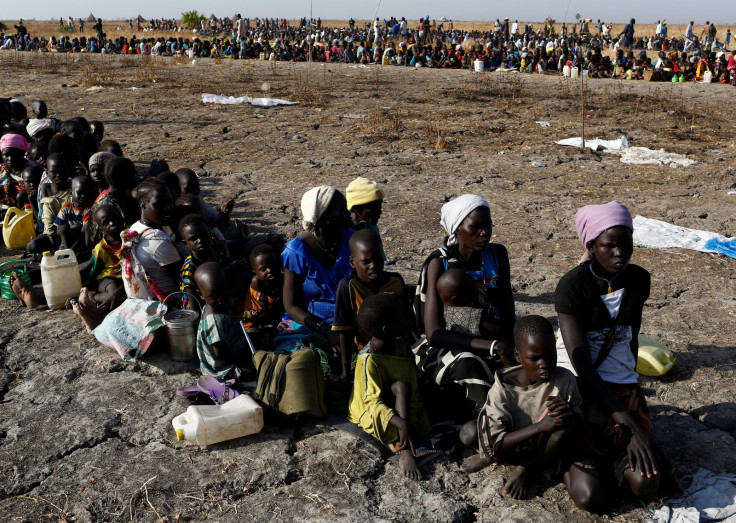 The South Sudan conflict erupted in 2013 when President Salva Kiir, of the Dinka ethnic group, fired his deputy Machar – from the Nuer group – who then became a rebel leader.
Ethnic-related violence targeting Dinka and Nuer has killed an estimated 50,000 people, amid allegations of crimes against humanity committed by both sides, including rape, torture and the use of child soldiers.
At least 1.5m people have fled to other countries. The exodus has been deemed "Africa's worst refugee crisis".
More than 2m are internally displaced as the country is on the verge of a Rwanda-style genocide.
Kiir and Machar have agreed on several peace deals – the last of which was signed in August 2015 – but have failed to control their troops, who have broken every ceasefire since 2014. Machar fled South Sudan following deadly fighting in the capital Juba in July 2016.
IBTimes UK's exclusive interview with Machar:
He is currently in South Africa seeking medical treatment but, in an exclusive talk with IBTimes UK,Machar said he was ready "to go home".
His wife, Angelina Teny, also a member of SPLM-IO, told IBTimes UK she believes her husband can contribute to achieving peace in the war-torn nation.