South Sudan conflict: Rebel leader Riek Machar returns home as part of peace deal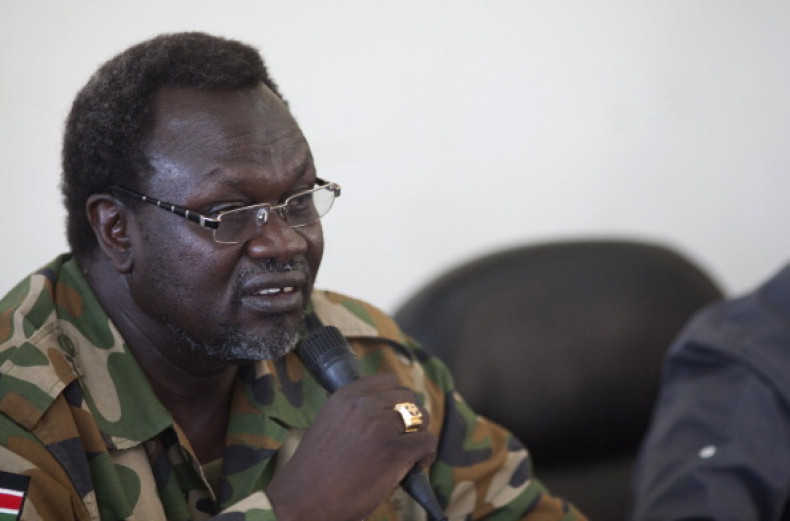 South Sudan's rebel leader Riek Machar has returned home after more than two years exile as part of a peace deal aimed at ending the ongoing conflict in the country. Machar is expected to arrive in the capital Juba on 18 April to resume his position of vice-president and work with president Salva Kiir to form a unity government.
The opposition leader is currently staying at rebel military headquarters in the eastern town of Pagak, near the border with Ethiopia, according to the BBC. Machar's deputy leader Alfred Ladu Gore returned to the capital earlier this month.
Days before Machar's scheduled arrival in South Sudan, rebels accused government forces of arresting and beating at least 16 members of the rebels' publicity team.
Meanwhile, the US Department warned that clashes between government forces and rebels continue in spite of the peace deal signed in August 2015, to which both parts committed with an immediate ceasefire. The South Sudanese military, however, denied it engaged with rebel forces.
South Sudan descended into civil war in 2013 when Kiir, from the Dinka ethnic group, fired Machar, from the Nuer group, and his cabinet. The dismissal followed Kiir's decision to replace members of the army and government amid rumours of a coup plot by Machar.
Ethnic-related violence then spread with militia groups carrying out attacks in villages and areas known to be inhabited by either Dinka or Nuer tribes.
More than 10,000 civilians have so far been killed in the conflict amid allegations of crimes against humanity committed by both sides including extra-judicial killings, abductions, rape, torture and use of child soldiers. At least two million people have also been displaced.
Although the two warring factions have signed at least seven peace deals, the violence has continued, and a January report from the African Union blamed both opposing leaders for the ongoing unrest.