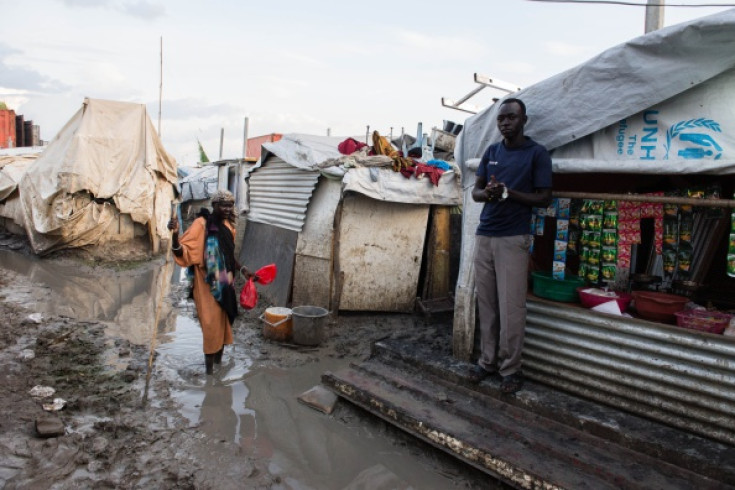 Government troops and rebels are to blame for the deteriorating security in South Sudan, a report by the African Union has warned. The Joint Monitoring and Evaluation Commission (JMEC), which monitors progress of the latest ceasefire signed in August 2015, warned that warring sides have violated at least five ceasefire agreements and carried out war crimes against civilians.
In one violent incident, government troops killed 50 people after stuffing them into a shipping container where they suffocated. The incident occurred in Unity state, one of the areas most affected by the civil war, which erupted in 2013.
The JMEC also said that President Salva Kiir's decision to increase the number of states from 10 to 28 also led to the failure of the formation of a transitional government by 22 January, as part of the agreement.
"Implementation of the Agreement on the Resolution of the Conflict in the Republic of South Sudan (the agreement) is lagging far behind schedule," the report said.
"The agreement risks becoming ineffectual in restoring long-term peace and stability to South Sudan without concerted efforts by the parties and the international community to urgently address the situation. In the months immediately following the agreement's signature in August 2015, little implementation activity occurred, and the momentum generated by the signature of the agreement has largely dissipated," JMEC continued.
"Almost half the population of the country is in need of humanitarian assistance, and the lack of preparation for the oncoming rainy season – largely due to insecurity and restrictions imposed by the authorities, both in areas controlled by the government and the SPLM/A (IO) [opposition] – risks the lives of millions more."
What caused the conflict?
In November 2013, President Salva Kiir – from the Dinka ethnic group – dismissed the then vice-president Riek Machar – from the Nuer group – and his cabinet. The dismissal followed Kiir's decision to replace members of the army and government following rumours of a possible coup.
Kiir also sparked outrage after dismissing all the main organs of the ruling Sudan People's Liberation Movement (SPLM) arguing that their time in office had expired.
Tensions further escalated when Kiir accused Machar of plotting a coup in December 2013. The accusations sparked violence in the country, where factions loyal to either Kiir or Machar engaged in tit-for-tat violence across villages.
Ethnic-related violence started also to spread with militia groups carrying out attacks in villages and areas known to be inhabited by either Dinka or Nuer.
More than 10,000 civilians have been killed in the conflict so far amid allegations of crimes against humanity committed by both sides including extrajudicial killings, abductions, rape, torture and the use of child soldiers.
More than 2.2 million people have also fled the country or are internally displaced and it is believed that four million are at risk of famine.