Thousands of people have been killed and millions displaced in South Sudan since a civil war erupted in the country in 2013. The crisis, which started as political but later strayed into an ethnic struggle, has seen both sides accused of war crimes, including those against civilians.
As leaders of warring factions continue to blame each other for violating the terms of the latest peace agreement signed last August, IBTimes UK analyses the causes of the conflict and its repercussions on those caught up in it.
What caused the conflict?
In November 2013, President Salva Kiir – from the Dinka ethnic group – dismissed the then vice-president Riek Machar – from the Nuer group – and his cabinet. The dismissal followed Kiir's decision to replace members of the army and government following rumours of a possible coup.
Kiir also sparked outrage after dismissing all the main organs of the ruling Sudan People's Liberation Movement (SPLM) arguing that their time in office had expired.
Tensions further escalated when Kiir accused Machar of plotting a coup in December 2013. The accusations sparked violence in the country, where factions loyal to either Kiir and Machar engaged in tit-for-tat violence across villages.
Ethnic-related violence started also to spread with militia groups carrying out attacks in villages and areas known to be inhabited by either Dinka or Nuer.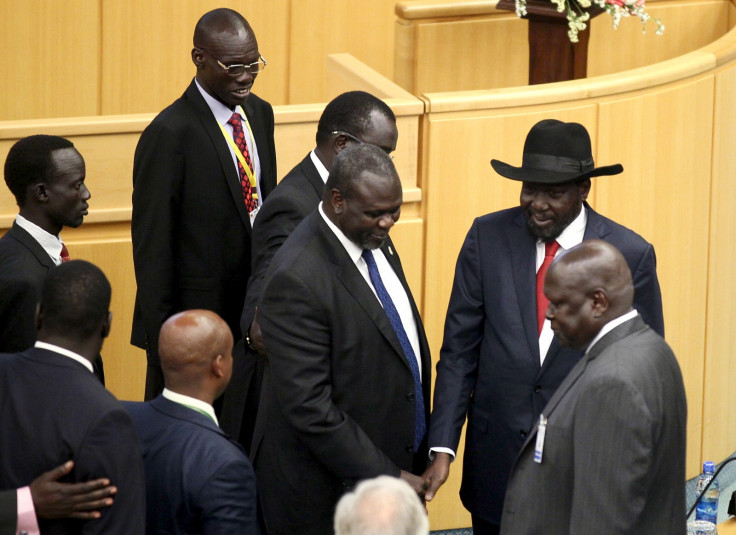 What are the key points of the latest peace deal?
Both warring sides have signed at least seven peace deals, which have subsequently been broken with fresh violence committed by militias. The latest peace agreement was signed in the capital of Juba in August 2015, although Kiir initially refused to sign it claiming that he had reservations.
August 2015 peace deal - key points
Both parties commit to immediately ceasing violence
Machar to be reinstated as vice-president
Foreign troops to be pulled out
Military presence in Juba to be substituted by police and guards
Creation of a transitional government to stay in power for 30 months
presidential election to be held 30 days before end of transitional government mandate
Probe to investigate on abuses committed during conflict
Full document here
Meanwhile, some members of Machar-led Sudan People's Liberation Movement-in-Opposition (SPLM-IO) rejected peace talks and announced they would split from Machar and fight against opposition rebels as well as government troops.
In October 2015, Uganda announced it would pull out its troops as part of the August agreement. The withdrawal of foreign troops was one of the key demands made by the rebels.
On 7 January, Kiir also agreed to a power-sharing deal that could pave the way for a transitional government. According to the deal, the government would have 16 ministerial posts – including education, finance and defence –and Machar's opposition 10, including oil, interior and land. Machar-led Sudan People's Liberation Movement-in-Opposition welcomed the proposal, even though it did not meet all the rebels' demands.
Why is the latest peace deal in jeopardy?
Soon after the peace deal was agreed, the two sides accused each other of violating its terms. In October 2015, General Johnson Oloni, head of the Shilluk militia, warned he might take up arms again after claiming government forces had attacked civilians.
Tensions further escalated after Kiir announced he wanted to create 10 additional states. His proposal failed to create a transitional government in January as rebels argued that any plan to further divide the country should be discussed after the interim government was put in place.
The missed deadline is seen by many as a threat to a successful implementation of the peace deal that might worsen the ongoing violence in the nation.
Following the failure to appoint a transitional government, Machar travelled to Uganda – which has been supporting Kiir since the conflict erupted – seeking help to put an end to the war. Machar's spokesperson said the two leaders discussed Uganda's role in the implementation of the peace agreement and "opened a new chapter of relationship" between the SPLM-IO and Uganda's ruling party NRM.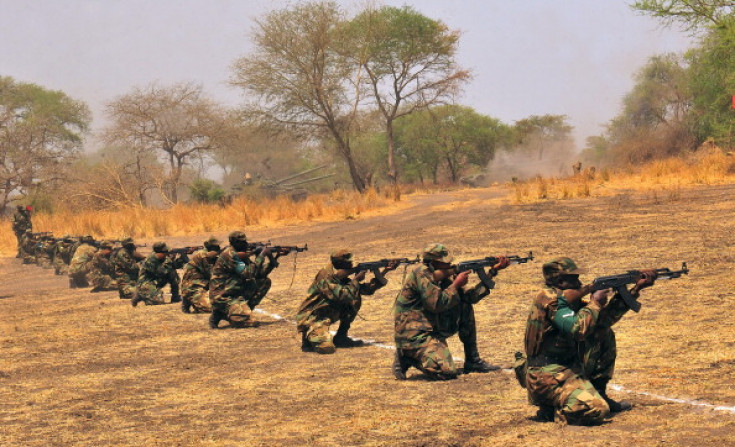 What role do neighbouring countries have in the conflict?
Uganda has had an important role in supporting Kiir's government since the conflict erupted in 2013. In December of that year, Kampala deployed troops after Kiir warned rebels were fighting to gain control of Juba.
South Sudanese rebels were initially opposed to the presence of Ugandan troops in the country, but in August 2014 they agreed the soldiers could remain until a regional peacekeeping force was deployed.
Uganda was criticised by some for taking sides in the conflict, but Kampala always maintained it had deployed troops to protect South Sudanese civilians and ensure security on all sides of Uganda's borders. Some civilians displaced by the conflict, however, have claimed Ugandan troops were only interested in protecting Kiir.
Although Uganda is the only country to have helped South Sudan with troops, Kenya and Ethiopia have been involved in mediation between the warring sides.
South Sudan gained independence from Sudan in 2011. Kiir has accused the Sudanese government of providing logistics and weapons to Machar's rebels. In a move that will probably ease tensions between the countries, Sudan's President Omar Hassan al-Bashir announced the opening of the border with South Sudan.
What is the humanitarian cost of the conflict?
More than 10,000 civilians have been killed in the conflict so far and there have also been allegations by both sides of crimes against humanity including extrajudicial killings, abductions, rape, torture and the use of child soldiers.
More than 2.2 million people have also fled the country or are internally displaced and it is believed that four million are at risk of famine.
South Sudanese civilians, particularly women and children, have borne the brunt of the conflict as militias have carried out indiscriminate attacks on the population. A recent report by a UN panel monitoring the conflict warned that almost every attack by militias included abductions and the use of rape as a weapon of war.
The team also warned that, since March 2015, the government-affiliated militiamen have been responsible for the majority of human rights violations committed in the country.
In an interview with IBTimes UK, World Vision member Henry Makiwa, warned that the war destroyed every aspect of people's lives.
The country's stability is further undermined by falling oil prices, as the African nation relies heavily on oil revenues.