Gay air stewards from Air France are demanding the right to refuse to fly to Iran when the airline begins operating the route again because homosexuality is punishable by death in the country.
The carrier is set to resume flights to the Islamic Republic on 17 April, after an eight-year hiatus, but gay cabin crew want the right to opt out of the route.
The gay stewards' online petition follows a row that erupted after new rules were introduced on the French carrier stating that women must cover their hair during trips to Iran.
After a backlash, Air France agreed that women could refuse to fly the route, and in a petition on change.org entitled "We don't want to fly to death in Iran" gay stewards want the same choice.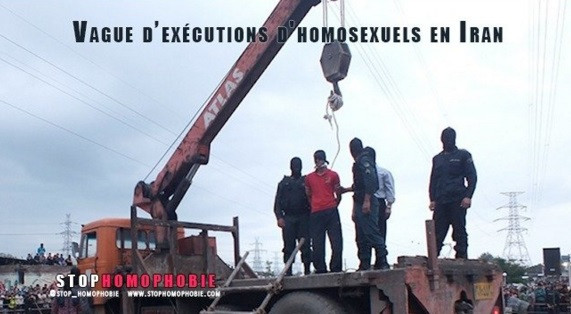 The petition, started by Laurent M, said: "Air France has decided to return to Tehran. Before taking this decision, it did not ask flight attendants what they thought of the rights of women in this country, nor how they felt at the thought of having to wear scarves and wide trousers once at the destination.
"Fortunately, the unions intervened, the feminist cause is often seen, the media seized the debate, and the hostesses got (which would have seemed logical from the start) the right to refuse travel.
"It is this right that we ask today for gay stewards. Indeed, homosexuality remains illegal in this country. The penalty is up to 74 lashes for a minor, up to the death penalty for an adult (the method of execution remains at the discretion of the judge).
"Of course, sexuality is not written on passports and does not change the way the crew work. But for moral reasons as humans, it is inconceivable to force someone to go to a country where his kind are condemned for who they are.
"It is also ethically inconceivable to ask the people who fought in their country, in their environment or even in their family to be recognised for who they are to put a scarf over who they are, for their profession."
Air France has not yet responded to a request for comment.