South Sudan Conflict: Rebels and Army Steal Aid
Ban Ki-moon condemns government troops rebels for stealing food, medicines and vehicles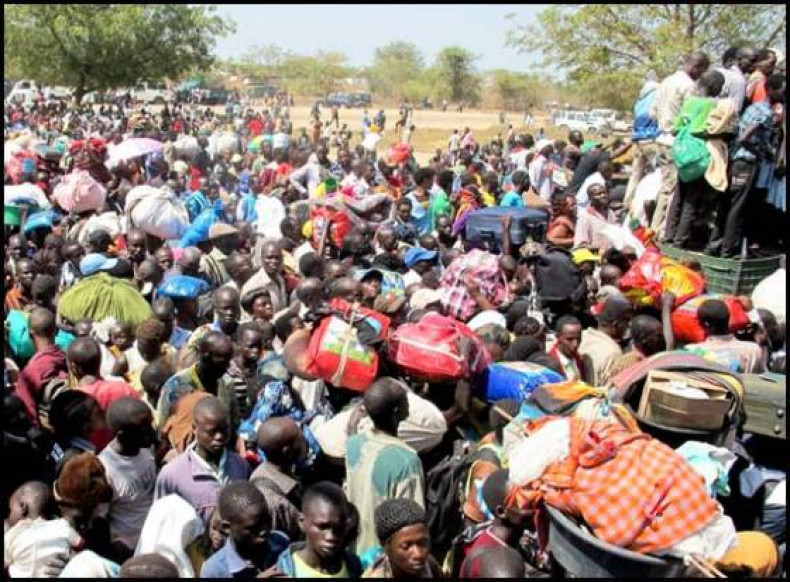 UN Secretary General Ban Ki-moon has condemned South Sudanese army rebels for stealing humanitarian aid and vehicles.
"[Ban] strongly condemns the commandeering of humanitarian vehicles and the theft of food stocks and other relief items by both government and anti-government forces," a spokesman said.
Ban was said to be alarmed by the rising number of fatalities in the sectarian conflict, along with a the ferry disaster, in which 200 people fleeing fighting in Malakal had died.
"Some 18,000 people are sheltering in the UN base in Malakal, with up to 9,000 of that number arriving between 12 and 13 January," United Nations Office for the Coordination of Humanitarian Affairs spokeswoman Michelle Delaney told IBTimes UK.
Ban also expressed its concern about the rising number of displaced people in South Sudan, which he said has passed 400,000.
"Tens of thousands of people have fled South Sudan to Uganda, Ethiopia, Sudan and Kenya since violence broke out on 15 December. The majority have fled to Uganda, with 4,000-5,000 a day arriving by mid-January, according to the UN Refugee Agency," Delaney said.
"Aid agencies are also concerned about the high number of children fleeing South Sudan. Eighty percent of new refugee arrivals from South Sudan into Uganda are children."
South Sudan's government and rebels have moved to the unusual setting of an upmarket nightclub in a hotel in the Ethiopian capital of Addis Ababa to continue ceasefire talks
After three weeks of negotiations, the warring parties have reached a stalemate as rebel leader and former prime minister Riek Machar's demands the release of 11 political prisoners accused of attempting a coup are blocked.
The conflict started when current President Salva Kiir, who is an ethnic Dinka, accused his former vice-president Machar, an ethnic Nuer, of an attempted coup.