South Sudan: More than 200 Including Women and Children Drown in Nile, Fleeing Conflict
Boat carrying 300 people, including women and children, displaced by tribal conflict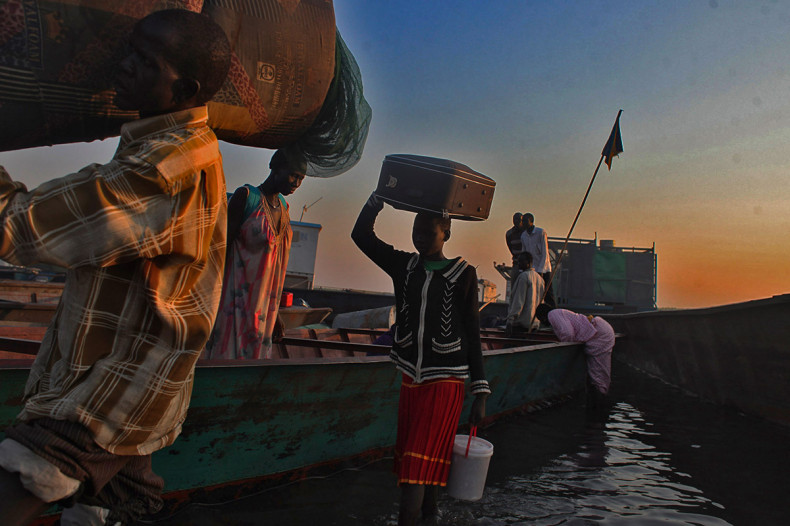 More than 200 South Sudanese civilians, including women and children, have been killed in a ferry accident on the White Nile.
Those feared drowned were travelling in an overloaded boat on the Nile, attempting to move away from the strife-torn city of Malakal, reports citing an army officer said.
"The reports we have are of between 200 to 300 people, including women and children. The boat was overloaded," said army spokesman Philip Aguer said, according to ABC News.
The spokesman confirmed the incident happened on Sunday.
Earlier, Bloomberg reported that forces fighting against the government of President Salva Kiir were advancing on the city of Malakal, the capital of the oil-producing Upper Nile state in the new nation.
The boat was carrying about 300 people running away from the conflict, and the death toll could rise further.
"They all drowned. They were fleeing the fighting that broke out again in Malakal," Aguer said.
The rebel forces loyal to ousted vice-president Riek Machar told the agency they would capture the city in 24 hours.
The bloodletting that broke out on 15 December has displaced more than 200,000 people from their homes and raised the spectre of a civil war between the ethnic Dinkas loyal to President Salva Kiir and Machar's Nuer community.
More than 1,000 people have been killed in the fighting so far.
South Sudan was formed in 2011 following a decades-long, violent struggle for independence from Sudan. The seeds of the present conflict were sown during the independence movement, which saw factions fighting among each other as well as against Khartoum.
Power struggle in the world's newest nation escalated in July last year when Kiir sacked his deputy Machar, accusing him of trying to capture power.