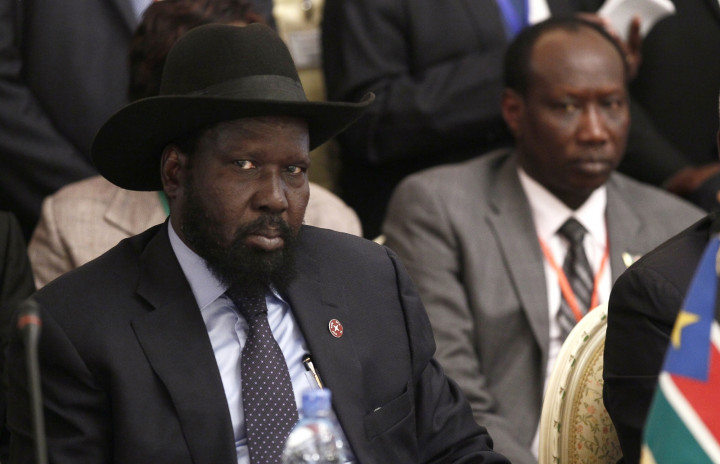 The South Sudanese government and rebels have agreed to take immediate steps to stop the eleven-month-long civil war in the country amid a strong warning from the regional African bloc IGAD (Intergovernmental Authority on Development).
The two-day talks in the Ethiopian capital Addis Ababa have proved fruitful as political factions representing President Salva Kiir and rebel leader Riek Machar agreed to implement a ceasefire without conditions.
"The parties commit to an unconditional, complete and immediate end to all hostilities, and to bring the war to an end," IGAD's chief moderator Seyoum Mesfin, former Ethiopian foreign minister, told reporters.
Whoever violates the accord would face sanctions which include asset-freezing and travel bans.
Seyoum added: "The IGAD region shall without further reference to the warring parties take the necessary measures to directly intervene in South Sudan to protect life and restore peace and stability."
The adversaries will have 15 days to come to a power-sharing agreement. Both Machar's and Kiir's sides have also agreed to immediately stop recruiting civilians for the forces.
"As ordered by IGAD, I call upon all forces in South Sudan – especially SPLM [Sudan People's Liberation Army] and all other lethal forces – to remain in their barracks and only act in self-defence if attacked," said Kiir.
Machar, a former deputy leader sacked by Kiir, said he is also happy that finally a deal has been reached to ensure peace in South Sudan.
UN Chief Ban Ki-moon's office released a statement saying: "The Secretary-General is encouraged by the parties' intent to cease hostilities immediately and reach agreement on an inclusive power sharing agreement within 15 days."
"[He] hopes that the parties will live up to their stated commitment to peace and meaningfully engage in dialogue in order to reach a comprehensive peace agreement that addresses the root causes of the conflict in South Sudan."