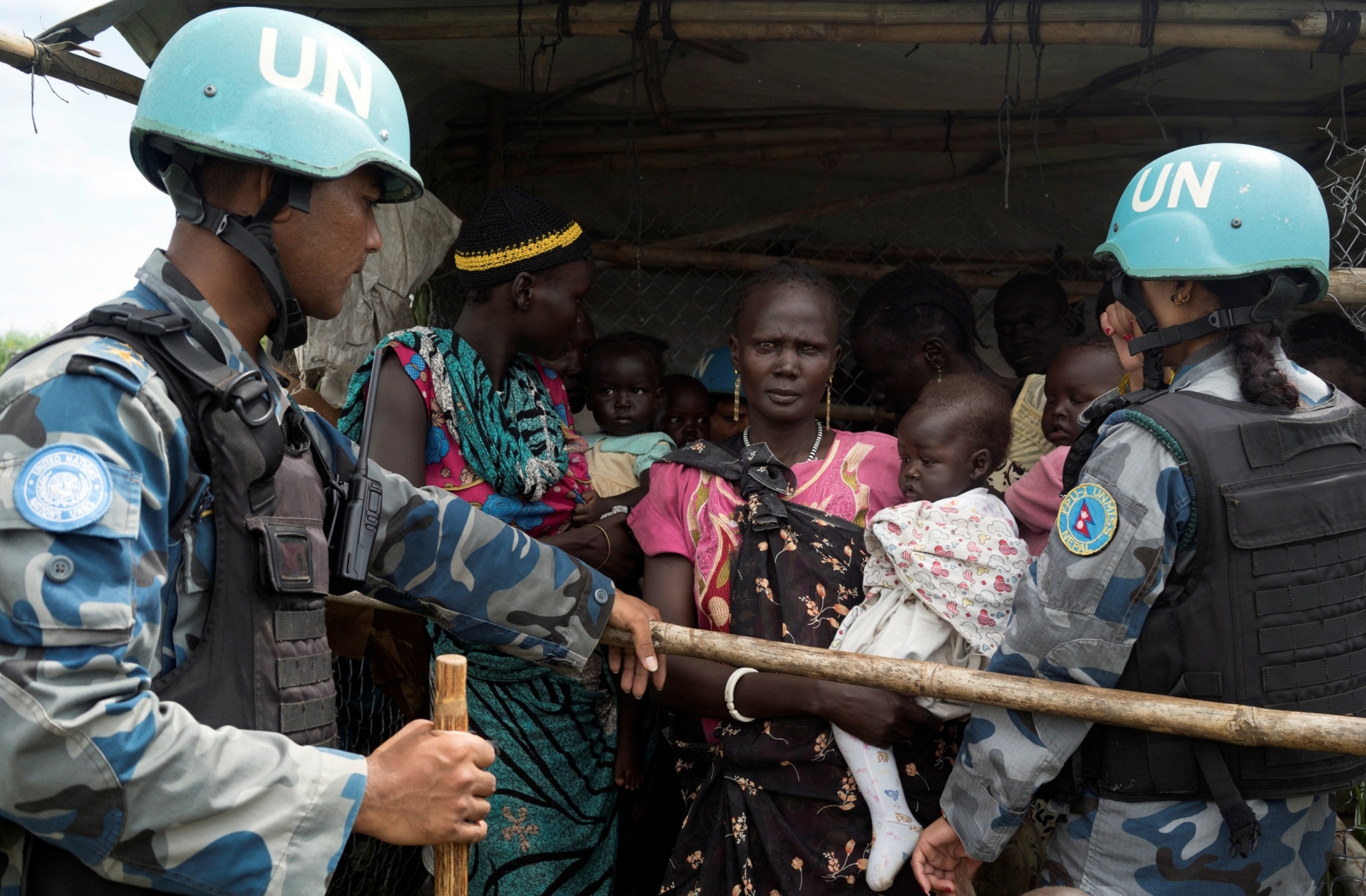 South Sudan's government has accepted the deployment of a 4,000-strong regional protection force in the country after having previously opposed the move saying it constituted a violation of its sovereignty.
Earlier in August, the United Nations approved a United States-drafted plan, backed by the regional bloc Intergovernmental Authority on Development (IGAD), to deploy more troops to beef up the 12,000 UN peacekeepers already present in the country.
The decision came weeks following fighting between troops loyal to former vice president and opposition leader, Riek Machar and President Salva Kiir, his long-time political rival, left at least 300 dead last month in the in the world's youngest nation's capital, Juba.
Kiir's government has come under intense pressure, exacerbated by the threat of international sanctions, for refusing to accept the deployment of the regional force – one of Macha's key demands.
South Sudan regime 'accepts troops with no condition'
However, the agreement was reached at an IGAD extraordinary summit on South Sudan in Ethiopia's capital Addis Ababa on Sunday attended by the South Sudanese President.
"The government of South Sudan has accepted (the deployment of troops) with no condition," Mahboub Maalim, IGAD's executive secretary, told the press.
Following the meeting between Kiir and South Sudan's cabinet affairs minister Martin Elia Lomoro said finer details of the deployment are still being worked on, according to BBC.
While a fragile peace deal was signed in August last year, effectively ending the 2013-2015 civil war which killed tens of thousands and displaced 2.2 million, renewed fighting broke out on 7 July between forces loyal to Kiir, and those loyal to Vice-president Riek Machar – killing more than 300.
On 11 July, Machar urged his troops to stop fighting, a couple of hours after Kiir unilaterally declared a cessation of hostilities.
South Sudan, meanwhile, has rejected accusations from the UN that its soldiers had raped and killed civilians during last month's clashes.
UPDATE
05/09/2016 14:53 GMT
AP news agency reports cabinet minister Martin Elia Lomuro has hinted President Kiir's government has suggested heavy restrictions on the number of foreign troops, their country of origin as well as the arms they may carry.
"4,000 is the ceiling, but we are not duty-bound. We can even agree on 10," Information Minister Michael Makuei is reported as saying.