Embassies and aid organisations have ordered the evacuation of their personnel from the South Sudanese capital Juba, as fears grow the country is teetering on the verge of another civil war despite a new ceasefire holding.
While a fragile peace deal was signed in August last year, effectively ending the 2013-2015 civil war which killed tens of thousands and displaced 2.2 million, renewed fighting broke out on 7 July between forces loyal to President Salva Kiir, and those loyal to Vice-president Riek Machar – killing more than 270.
On 11 July, Machar urged his troops to stop fighting, a couple of hours after Kiir unilaterally declared a cessation of hostilities.
Foreign governments and aid workers flee Juba
While local sources said the ceasefire is holding, foreign governments have been withdrawing their non-emergency personnel. Private chartered planes flew foreigners out of Juba's airport, which re-opened on 12 July, as regional carriers – such as Kenya Airways – cancelled flights there.
IBTimes UK revealed that the UK Foreign and Commonwealth Office (FCO) had streamlined staff in Juba following the violence, and was advising any non-government or agency staff to take international flights out over the "deteriorating security situation in Juba".
Other governments followed suit. The United States (US) State Department on Sunday (10 July) ordered all non-emergency personnel to leave the embassy in Juba, before sending around 40 additional soldiers to the capital to help secure American personnel and facilities on 12 July.
Samantha Reho, a spokeswoman from US Africa Command confirmed Washington was organising flights out of the country ''for all United States citizens wishing to leave", despite the precarious ceasefire which has held since Monday night.
The Indian embassy in the capital confirmed in a statement on its website that the government had arranged the evacuation of "all Indian nationals" from Juba by special aircraft on 14 July, while the Japanese government also dispatched military planes to evacuate citizens. Ugandan army spokesman. Paddy Ankunda, confirmed Kampala was dispatching troops to Juba to evacuate its citizens.
The United Nations (UN) have also been evacuating staff, as have Doctors Without Borders and the International Medical Corps.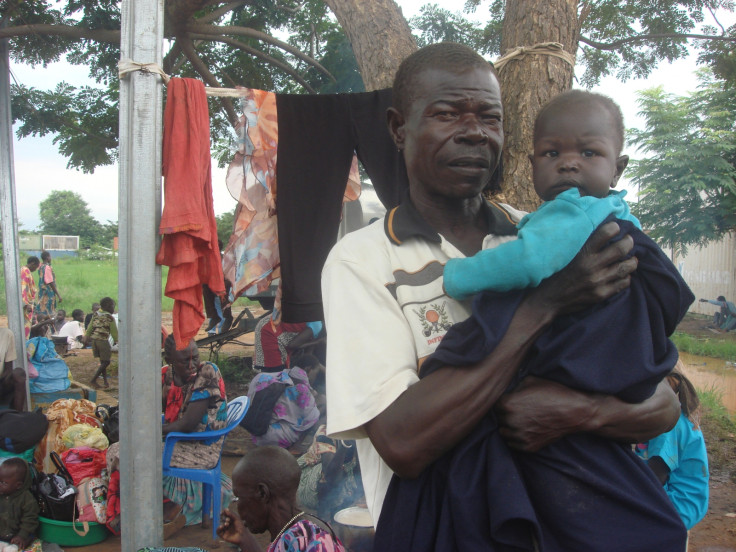 UN: Ceasefire is holding but fighting is 'hugely worrying'
While the UN said the ceasefire in the capital appeared to be holding, its human rights office in Geneva said on Tuesday it was ''hugely worrying'' that the fighting appeared to have spread outside Juba.
South Sudan's government reported at least 272 people had been killed in the fighting, including 33 civilians, and at least 36,000 people have been displaced by recent fighting, the UN refugee agency (UNHCR) confirmed.
The UNHCR called on warring parties to protect civilians and urged neighbouring countries to keep their borders open for people fleeing from the violence.
''Several hundred people have already been killed, including civilians seeking refuge. Some of the civilians killed were reportedly targeted based on their ethnicity,'' the UN special adviser on preventing genocide, Adama Dieng, said in a statement on Tuesday (12 July).
Some 7,000 internally displaced people have sought shelter in the UN's bases in Juba.