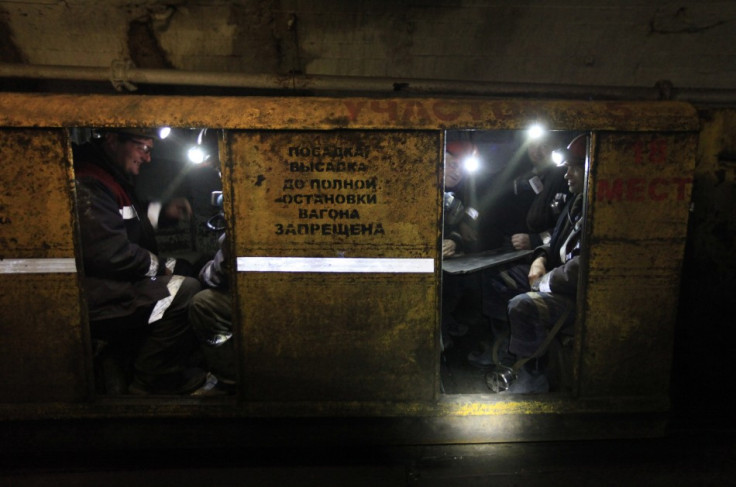 The Telegraph reports that one miner has died after fleeing the mine, with emergency services revealing that he was just yards from safety but was over oared by a tide of water. Rescuers were called to the mine yesterday to plan their rescue of the four trapped miners who are trapped 300ft underground. As of yet, emergency services have yet to make contact with the miners.
The four trapped miners have been named by South Wales Police as Phillip Hill, 45, the mine owner from Neath, Charles Bresnan, 62, David Powell, 50, and Garry Jenkins, 39, all from the Swansea Valley.
Yesterday morning, South Wales police officers along with fire and ambulance services were called to the colliery near to Swansea, South Wales, after an emergency call that four miners were trapped in a mine 90m below water.
Yesterday afternoon, political figures begun to make statements of the growing crisis that was engulfing the mine. At around 13:30 Peter Hain made a statement expressing his concern over the growing seriousness of the situation and said that he is "seeking information on the miners' predicament".
Mr Hain, MP for Neath, later Thursday said the situation is "desperately serious" after talking to the families of the trapped men who are his constituents. "Nothing matters more than these men's lives," Mr Hain added.
First Minister of Wales Carwyn Jones delivered a statement saying "my thoughts and prayers - and those of the people of Wales - are with the trapped men and their families".
Chris Margetts, from South Wales Fire and Rescue Service, said the dead miner was found on the "exit side of the body of water" and that it was "quite possible the team has been split".
"The search and rescue mission there continues because there are still air pockets on the other side of that water and there is a blockage down there that we have yet to search," he added.
On Friday morning it was announced that the diving rescue team was forced to abandon their mission just 30 metres deep because of debris in the water. Later it was announced that one miner had died after being located, but has yet to be identified. All the families were informed.
"The miner that we have found had obviously tried to make it up to the exit where the other two came out," Superintendent Phil Davies said:
We are not in a current position to recover him from the mine and therefore we don't know the identity of that person. This is a dynamic, on-going search and rescue operation and all emergency services are working hard to get all the miners out of there as soon as possible," he added.