Southampton chairman Ralph Krueger has issued a warning to Liverpool, Arsenal and Tottenham Hotspur that Jay Rodriguez and Morgan Schneiderlin will not be sold under any circumstances in the ongoing transfer window.
Brendan Rodgers' side are reportedly interested in signing the 25-year-old forward and the Gunners are keen on the French midfielder while their north London rivals Spurs are believed to be keen on both the players.
Earlier this week, newly appointed Saints' manager Ronald Koeman tweeted a picture of the club's Staplewood training ground without his squad, to signify the player exodus at St Mary's. Krueger, who was appointed as Southampton Chairman in March 2014, highlighted the club's intentions to build a team around the coveted duo.
"Jay Rodriguez and Morgan Schneiderlin are not for sale, and they will be a part of our club as we enter the new season. They are part of the core that we have decided to keep at Southampton. In and around Jay, Morgan and the rest of our core players, we're excited to continue to build forward," Krueger told Sky Sports.
Liverpool were responsible for poaching three players from Southampton - Rickie Lambert, Adam Lallana and Dejan Lovren, while Luke Shaw and Calum Chambers joined Manchester United and Arsenal respectively.
The summer sales saw the South coast club pocket over £90m and Krueger insists that the club's hierarchy are focussed on reinvesting to rebuild Koeman's squad before the start of the upcoming campaign.
"We entered the transfer window with a plan. We have a clear strategic approach to this summer, and we did not put any players for sale. What we did say was that we would watch the process, we would listen and we would look for how the team would evolve out of our rebuild," Krueger explained.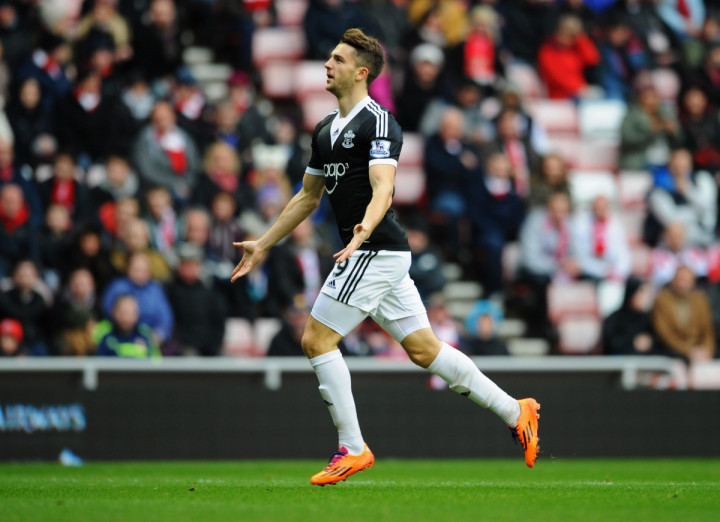 "It was quite clear that we had multiple players interested in taking a shortcut to Champions League football. We saw that building a little bit before the World Cup and clearly we stayed patient and didn't make quick deals in any shape or form."
"None of these deals were made on financial reasons alone. It was in the best interests of the club and the best interests of our rebuild to make these deals and to continue to build forward with players and a team that wants to go the hard way into Europe," he stressed.
"Now we have finances and we are excited to continue in the rebuilding process."
"Over the next few weeks we will have players coming in and we will make transfers to strengthen the squad. Our plan is to get the right deals and the right players."
"We know that we're going the right way, but we also know that he needs more players and that we need more depth in our line-up."
"I believe that we are very close to a few deals and that, by the time we kick off against Liverpool, for Ronald and his staff, it is much better if we get them in tomorrow so that he can begin the process of building them and integrating them into the team and the system of play," the 54-year-old concluded.