S&P cuts Italy's ratings to near-junk status but raises ratings on Ireland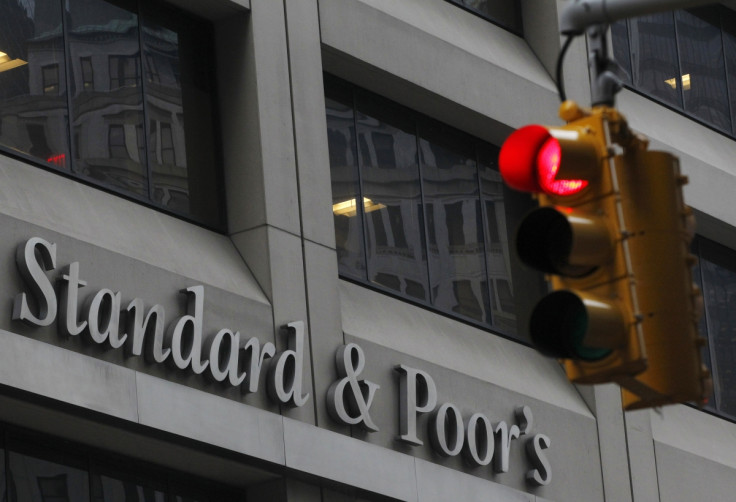 Credit rating agency Standard & Poor's has cut Italy's sovereign ratings to just above junk level, while it raised ratings on Ireland for the second time in six months.
The outlook on both countries is stable.
S&P cut Italy's rating from BBB to BBB-, which is the agency's lowest investment-grade rating and one notch above junk status.
In addition, the agency lowered Italy's growth outlook for 2014 from 1.1% to 0.2%.
Italy's weak economic growth and the country's poor competitiveness are undermining its ability to sustain its public debt, S&P said in a note.
"Our forecast also reflects our view of Italy's weak domestic fundamentals, including its difficult business environment and competitiveness challenges," the agency said.
S&P said Italy's debt would increase to €2.256tn ($2.77tn, £) by end-2017, which is €80bn higher than its previous forecast. Italy has one of the highest public debts in the eurozone at 132% of gross domestic product.
"Such a large increase in debt, combined with consistently low growth and eroded competitiveness, are not commensurate with a 'BBB' rating," S&P said.
A steady decline in inflation has weakened the prospects of reducing debt in the country, the agency added.
The downgrade is a severe blow to Prime Minister Matteo Renzi, who after taking office, announced ambitious reform plans to pull the economy out of recession.
Meanwhile, S&P increased its foreign currency rating on Ireland to A from A-, citing the country's economic recovery, improving job market and healthy government finances and banks.
The agency earlier increased the country's ratings in June.
© Copyright IBTimes 2023. All rights reserved.