SpaceX plans to launch its own internet-providing satellite system in 2019
SpaceX gave the Senate Committee on Commerce, Science and Technology an update on its ambitious plans.
SpaceX said it plans to launch a constellation of 4,425 satellites on its Falcon 9 rockets beginning in 2019 to provide high-speed internet around the world. The Elon Musk-owned company gave the Senate Committee on Commerce, Science and Technology an update on its ambitious plans during a hearing on broadband deployment and infrastructure on Wednesday.
Patricia Cooper, SpaceX's vice-president of satellite government affairs, said the company will begin testing the satellites later this year and launch two prototypes into space -- one before the year end and another in early 2018. Once the technology is successfully demonstrated, the company aims to launch the small satellites to low Earth orbit in phases beginning in 2019 until the system reaches full capacity in 2024.
"SpaceX intends to launch the system onboard our Falcon 9 rocket, leveraging significant launch cost savings afforded by the first stage reusability now demonstrated with the vehicle," Cooper said.
The Ku and Ka-Band satellites will operate in 83 orbital planes at altitudes ranging from 1,110 to 1,325km, she said. The entire system is designed to provide a high volume of broadband capacity at "fiber-like speeds" for residential, commercial, governmental, institutional and professional users around the world, she noted.
SpaceX filed an application with US Federal Communication Commission (FCC) last year requesting permission to operate a new "non-geostationary satellite orbit (NGSO) broadband internet constellation."
Cooper said the company has also separately filed for authority to operate in the V-Band, proposing another constellation of 7,500 satellites even closer to Earth.
"In the future, these satellites would provide additional broadband capacity to the SpaceX system and further reduce latency where populations are heavily concentrated", she said. Cooper did not offer any additional specific details or time frame for this project.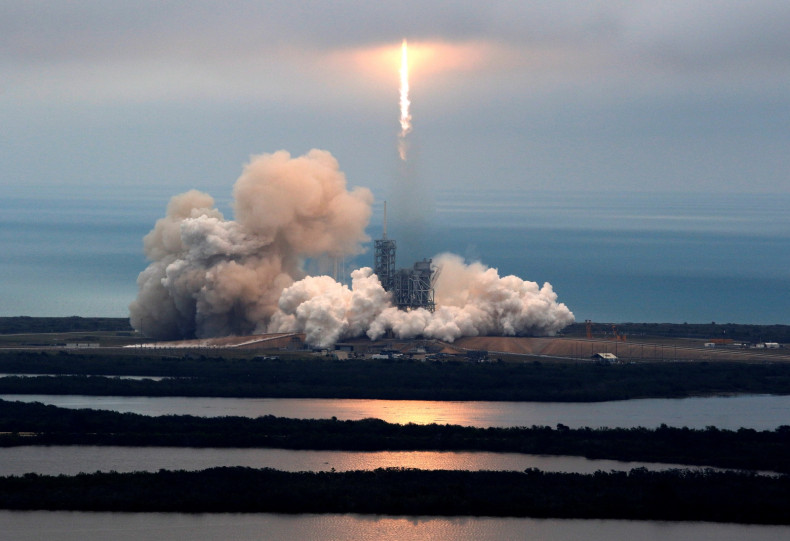 Cooper said SpaceX's planned space-based system will operate as a "mesh network", allowing them to "allocate broadband resources in real time, placing capacity where it is most needed and directing energy away from areas where it might cause interference to other systems, either in space or on the ground."
She noted that the network, once installed, will be cost-effective, adaptable and significantly reduce the infrastructure needed on the ground.
"In other words, the common challenges associated with siting, digging trenches, laying fiber, and dealing with property rights are materially alleviated through a space-based broadband network," she said.
The satellites will beam directly to gateway stations and user terminals at customers' homes. These customer terminals will be a flat panel about the size of a laptop.
"SpaceX intends to market different packages of data at different price points, accommodating a variety of consumer demands," she said.
Cooper also listed multiple policy recommendations for satellite infrastructure as well as calling on the FCC to incentivize the development efficient spectrum-sharing technologies. She urged Congress to include satellite technology in national infrastructure legislation and investment programs.
SpaceX is currently working with the Federal Aviation Administration to "modernize and streamline" regulations that govern commercial space launch as well, arguing that these rules were created at a time when such launches were rare and mostly handled by the US government.
"As the industry transitions from a pace of a few commercial launches per year to a launch per week, or more, in the near future, it is essential that FAA regulations be updated to avoid obstructing industry growth and innovation in the US domestic commercial space launch industry," she said.