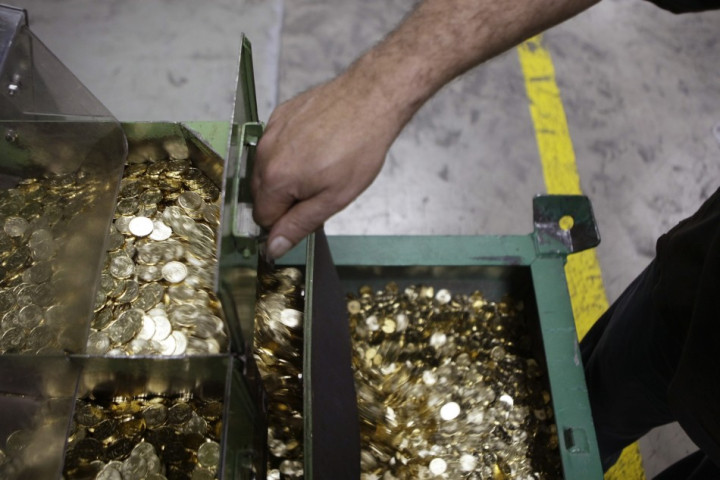 Spain is bailing out two more of its banks by tapping the country's Deposit Guarantee Fund for cash to buy equity in the pair of lenders, NCG Banco and Catalunya Banc.
The €1.8bn (£1.5bn, $2.4bn) to bail out the banks must come from the DGF because they are not publicly listed and so could not be bailed out with €41bn of European aid funds handed to Spain at the end of 2012.
As a result of the deal, the DGF will hold a 26% stake in NCG Banco and 32.5% of Catalunya Banc. DGF's core purpose is to protect depositors up to a value of €100,000.
Europe stepped in to rescue Spain's financial system which had nearly collapsed after the country's property bubble burst in 2008. Since then, property prices have fallen by 35%, causing serious financial stress to the many banks invested heavily in asset-backed securities.
Many of these assets have since been hived off - around €50bn worth - into a bad bank, which needed a capital injection under the European aid package for the Spanish banking system.
A leaked European Commission and European Central Bank document claims Spanish banks do not need to hold the begging bowl out to Europe for more financial aid.
"There is, at present, no reason to foresee further programme disbursements," said the document.
Spain's Struggles
Spain's economy has been in recession since mid-2011 and is not forecast to grow again until the first quarter of 2014.
To bring public finances back under control, the government has undertaken a €65bn austerity programme, including cuts to the country's social security budget.
However, the International Monetary Fund (IMF) heaped praise onto the government's economic reform programme.
"Strong reform progress is helping stabilize the economy and external and fiscal imbalances are correcting rapidly," said the IMF's concluding statement after its visit to Madrid, though it cautioned that "unemployment remains unacceptably high and the outlook difficult".
"This calls for urgent action to generate growth and jobs, both by Spain and Europe."
After taking €1tn from the ECB in emergency funds during the midst of the eurozone crisis, banks are preparing to start paying back some of the crisis cash.
Around €2bn is expected to be paid back to the ECB by eight banks following the central bank's assurance that interest rates would be held down for an extended period of time, known as "forward guidance".
The ECB's key rate is at 0.5%.