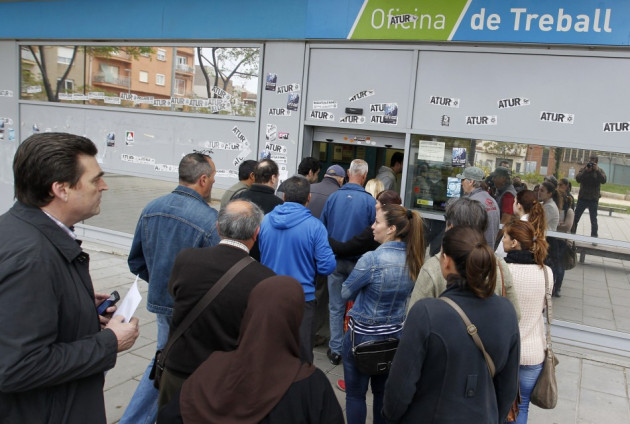 Spain's economy shrank for the seventh consecutive quarter as unemployment continues to surge.
According to preliminary data released by the National Statistics Institute, Europe's fourth-largest economy's gross domestic product (GDP) shrank by another 0.5% in the January to March period, which fell in line with analysts' estimates of a 0.8% decline.
On an annual basis, Spain's economy shrank by 2%, after a 1.9% drop in the previous quarter.
Meanwhile, the Bank of Spain pared down its GDP forecast for the whole of 2013.
It now predicts that the economy will contract by 1.3% for the full year, compared to its previous forecast of 0.5%.
Earlier this month, Spain's budget minister Cristobal Montoro revealed that the country would need at least two extra years to bring its budget deficit back within the European Union limit of 3% of GDP.
Spain's Prime Minister Mariano Rajoy also added that while the country "would remain disciplined on spending", officials would have to look for other ways to stimulate growth as unemployment remains high.
Last week, Spain's unemployment rate hit a record high of 27.2% in the first three months of this year as the country continues to struggle to create jobs amid its deepening recession [Fig 1].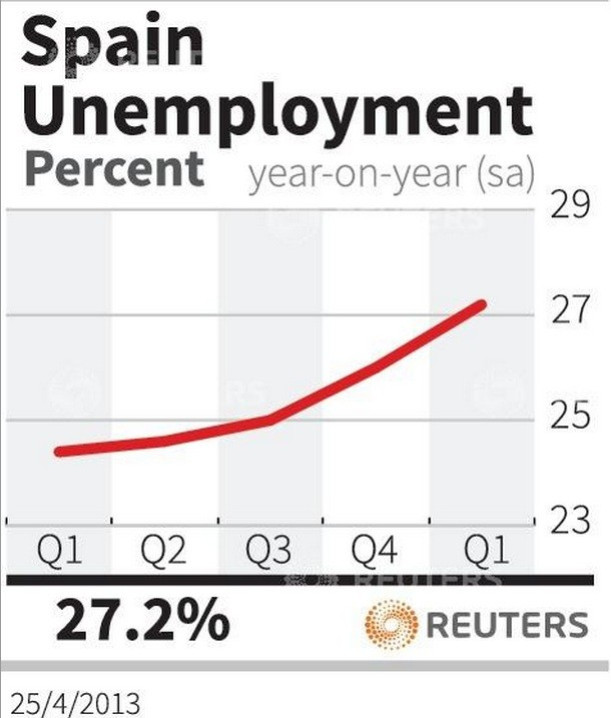 The figure tops the previous mark of 26% reached in the final quarter of 2012 and indicates that more than 6.2 million Spaniards are actively looking for work.
Eurostat, the official statistics agency for the European Union, said in its most recent employment release published earlier this month, Spain's 26.3% unemployment rate for February was the second highest in the Eurozone behind Greece.
Youth unemployment in Spain, Eurostat said, was a staggering 55.7%.