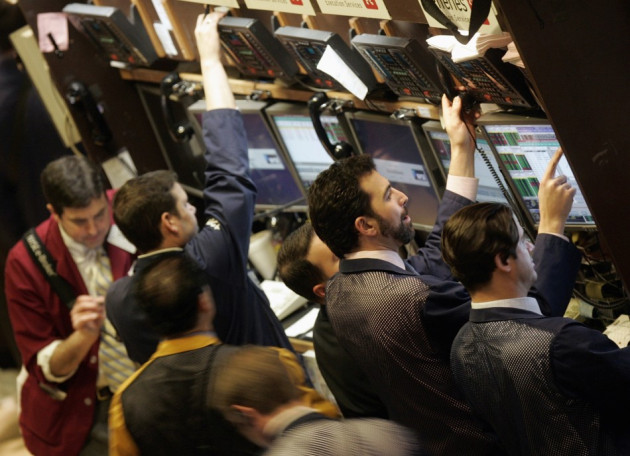 Spanish and Italian 10-year bond yields have steadied after a frantic day on the markets saw investors flee the two ailing eurozone countries and threatening to reignite the sovereign debt crisis.
Interest on Spain's sovereign debt passed 6 percent to reach a four-month high, while Italian debt crept up to 5.7 percent. The Spanish government recently announced a severe round of austerity measures - the harshest the country has seen - as it attempts to keep investors' fears at bay that it will need a bailout.
Ten-year bond yields for Spanish debt were at 5.99 percent at around 10am London time while Italian 10-year debt yields were at 5.7 percent as markets calmed following panic the day before.
Investors were scared into selling Italian debt after newspaper reports from the country revealed a secret report showing that Italy's economy was predicted to contract by as much as 1.5 percent - significantly more than the prime minister Mario Monti's assertion that there would only be a 0.4 percent drawback in 2012.
The head of Spain's central bank, Miguel Ángel Fernández Ordóñez, warned that the country's banks would require more cash if the recession-mired economy became any worse, which helped send investors packing.
Mariano Rajoy, Spain's prime minister, is pushing through a round of public sector cuts worth €35bn (£28.8bn), despite the country's 23 percent unemployment rate being the worst in the eurozone.
Rajoy's right-wing government hopes the measures will mean Spain hits strict European Union (EU) deficit reduction targets for the year, from its current level of 8.5 percent of GDP to 5.3 percent.
They further hope that this will quell the need for a partial or even full bailout of Spanish finances, like the cash injections needed by Ireland, Portugal, and Greece when their bond yields passed the seven percent mark, the consensus benchmark for unsustainable borrowing costs.
However increasing public anger threatens the political viability of the austerity package, concerning investors that Spain will not get its finances on track.