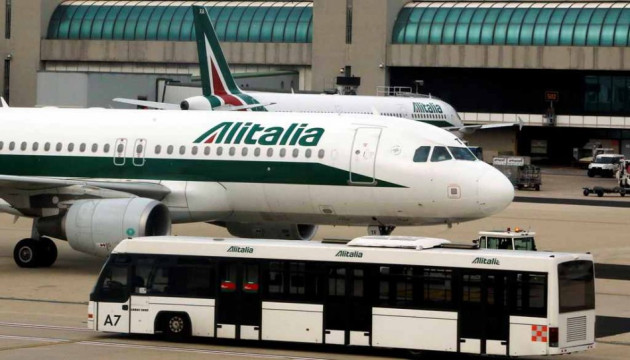 Alitalia's shareholders' meeting on 15 October will seek investor approval to raise funds through a fresh issue of shares, part of a larger emergency plan to rescue the near-bankrupt Italian carrier.
The meeting comes a day after Italy defended its attempts to bail out Alitalia, which British Airways' parent company International Airlines Group (IAG) branded "illegal".
IAG, which owns BA and Spain's Iberia, has asked the European Commission to examine Italy's attempts to rescue Alitalia.
The Brussels-based EC said it had not been notified about Italy's proposal to salvage Alitalia. "Only after receiving the notification will we be able to assess its compatibility with EU state aid rules," Antoine Colombani, EU Commission spokesman for competition policy, told Reuters.
On 14 October, Italy denied allegations of protectionism over a plan for publicly-held postal service Poste Italiane to inject funds into the cash-strapped airline.
IAG, Europe's third biggest airline group by market value, believes the proposed deal violates EU rules, the news agency reported.
"We have always been opposed to state aid," said a spokeswoman for IAG. "It's protectionist, undermines competition and favours failing airlines that have not got to grips with economic reality."
"We would urge and expect the EU Commission to take interim measures to suspend this manifestly illegal aid," she added.
Alitalia, which last reported a profit over a decade ago, was offered a €500m (£424m, $675m) helping hand on 11 October after its board members - including Air France-KLM - approved a government-backed bailout package.
The rescue deal aims to raise €300m through a fresh equity issue, alongside borrowings worth €200m.
Fence-Sitters
Air France-KLM, Alitalia's largest shareholder with a 25% control of the carrier, is expected to decide whether to participate in the fresh issue after Tuesday's shareholder meeting.
Failure to do so could result in Poste Italiane emerging as the top shareholder - the postal service could end up with a 14% to 19% stake in Alitalia, while the Franco-Dutch group's holding drops to 15% post dilution.
Airfrance-KLM also risks losing its veto power on new stockholders coming in.
Alitalia's second-largest shareholder, Italy's Riva group, may not be allowed to participate in the equity issue. Riva's Italian assets have been frozen following a judicial probe over alleged corruption and violation of environmental standards.
Strategic Fit
Alitalia's Chief Executive Gabriele Del Torchio wants the airline to focus on the higher-margin long-haul business. Competition from high-speed trains and low-cost carriers Ryanair and EasyJet thwarted his firm's plans to be a strong regional player.
"I am sure [Air France-KLM] would strategically want to have Alitalia in their camp, but the last thing they want at the moment is to consolidate a rotting company," said airlines expert James Halstead, managing partner at UK-based Aviation Strategy.
Alitalia is owned by a group of 21 investors including bank Intesa Sanpaolo and highways operator Atlantia.